First of all,



for all of your encouragement!!! It means the world to me to have all of you out there personally cheering me on!!

Today I feel so great!
Yesterday after I wrote down my thoughts, I decided it was about time I have a heart to heart with my sweetie.

I sat down with him at lunch and said in a nutshell: I have to do this. I must stay on the path of good health. I love you, but I'm going to do this with or without you. I'm going to get a new alarm for myself, and regardless of insomnia, I'm not going to use that as an excuse for giving up on exercise and healthy eating.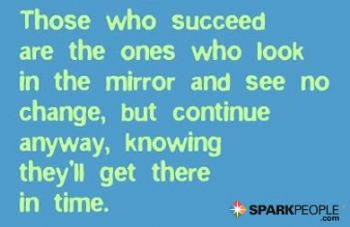 I then asked him why he was not seeming too terribly motivated and he said his issues were very similar to mine. Mind you, I'm wondering all of this, because he was a marathon runner just before I started hanging out with him. Sometimes I have taken on the responsibility for his lack of care for his health. "Before he met me he was a healthy, trim, marathon runner who never missed a work out and after meeting me, started smoking, eating junk food, and stopped his fitness." I have had to come to terms with the fact that he is no different than the rest of us. He is a human with flaws and I didn't cause those flaws. Maybe I wasn't the best influence, but I am not the cause of his personal physical well-being or not so well-being. But, I CAN be a GOOD influence on him, and that is why I talked with him yesterday. I bluntly asked him, "why are you disinterested in the one thing you once thrived on?" He informed me that he doesn't lack motivation at all, but rather has not been sleeping well worrying about my insomnia. He says that because I wind up going to a different room to toss and turn and I'm not there beside him, he wakes up often which leaves him feeling exhausted too. He doesn't blame me...he's genuinely concerned.
So, last night, he took action and made sure we were settled down for the evening by 9:30 pm. We read from our book together and then HE set the alarm for 5:30. When we woke up this morning, we had our "cuddle time" with our two dogs for a few minutes, and then went for a 1.5 mile walk...all his idea! When we came back, he got right in the kitchen and made us a healthy breakfast from the spark menu, and informed me that we are going to our Centergy class (it's a mix of tai-chi, yoga and pilates) tonight. I'm so inspired by his willingness to go with me on this path. I hope it continues.
So, this morning, after everything that has happened, I looked back over some of the spark motivators I have found on this website. Thought I would share some of my favorites that I have saved!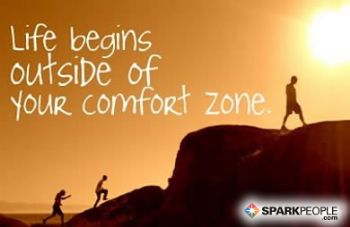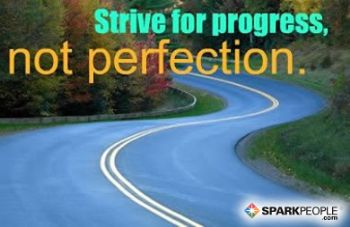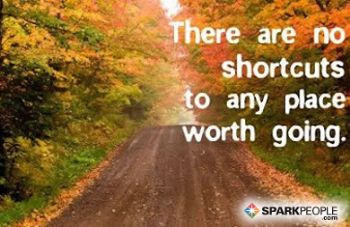 Have a blessed day y'all!