Wednesday, November 07, 2012
Iím that personÖ Iím apologizing in advance to you wonderful runners that are annoyed by this.
You know the person Iím talking about. The one on the treadmill next to you peaking at your monitor and working hard to keep up or blow past you. You end up in an informal race you didnít ask for and Iím hoping your so into your running that you donít even notice. I do my best to limit my peaking and work at my stealthiness. Am I sneaky enough? I doubt it BUT Iíll keep working at it. After all that is the purpose Ė improvement and growth. SO you are my challenge.
Be flattered, Iím working at being as good as you? Hope this helps.
I canít help myself. Iím not a good runner. I am the turtle. Slow and steady with maybe short bursts of speed. It took me forever and many little obstacles to get to the 4.5 miles I now steadily run.
BUT I have found that a good runner next to me brings out my competitive nature and actually some of my best results. When Iím petering out on my treadmill run or Iím panting and bored and not working on my run but just getting it done. Excitement finally shows up when you do. I want to keep up with you. Even if I am already wrapping up my run.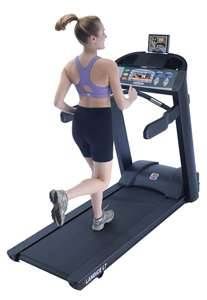 You run well, your fresh and ready to go and you lend me energy. I LEARN from you. Thereís always something to learn. You stop the treadmill from becoming boring. My gazelle canít always be my racing partner so, TAG, your it.
Thank you AND Iím sorry if I annoy the bejeezes out of you but i just gotta do it!
Sorry, but I canít wait to do it again!!!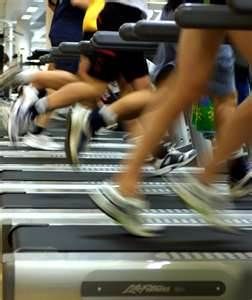 Lots of Love,
Your unofficial race running competitor.
(Would it cross a line if I pinned a bib on you!! Right? Iíll let you pick the number?)