Hello! I am a marathoner now! I've made it into the club!
I had a great time but made a few mistakes on the way. I'm a little embarrassed but I had missed the first turn off for the marathoners and had to turn around and run back! Luckily I didn't run to far off but just enough to put me in the back of the line.

After I got back on the right path

I met this woman named Laverne. She made the same mistake I did and this happened to be her first marathon as well. We jogged for a little ways together until about mile 5 when she had to go use the restroom. I told her if I saw her at the finish line that I'd give her a high five.
So I was all on my own the rest of the way. I passed a few more people that burned out and I managed to make it until mile 21 before I hit my wall. Anyways the support was good along the way and I had a lot of people call out my name and tell me I looked strong. At mile 22 this one woman said "Way to go Nikki, I saw you at mile 12 and your still looking strong" Which was a lie, lol. But it made me push a little harder. That last 6 miles was tough. By that time my hips and lower back was hurting like a mofo. I kept telling myself pain is temporary and victory is forever. I wanted to walk but I wanted to run so I fought with myself until I finally made it to the finish line. I'm proud to say even with my slow pace that I hardly walked at all until here there in the last 5 miles. Boy was I happy to see that finish line! :) Which made my dad cry when he saw me cross :) I wanted too cry but was too tired for tears, lol. He bought me a dozen roses. Then I went and got my finishers medal!
As I was leaving I did see Laverne cross that finish line. So I had to go give her a hug!
After we got back in the car and started to leave I had to have my bf pull over and I got out and threw up a couple pretzels and a little water. Cool huh? :P Heehe. I needed food badly so we stopped at McD's and I had a big mac :) and felt better after that.
Here are my stats!

My finishing time was: 5:36:25
overall place: 372 out of 432
division place: 33 out of 36
gender place: 149 out of 193

time: 5:36:25

Overall pace: 12:51
10ksplit: 1:16:29
15ksplit: 1:53:39
25ksplit: 3:08:29
30ksplit: 3:48:32
So I can't wait to run my next one so I can beat this snail pace. I'm pretty sure I won't rest until I can run one in 4 hours and 30 minutes. Then after I meet that goal my next goal will be to qualify for the Boston Marathon! Who knows it could happen ;)
Here are the pics. Enjoy!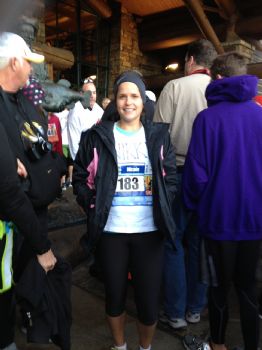 Me before the start of the race :)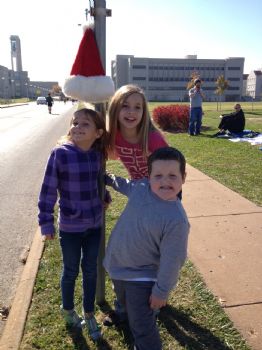 This is a Pic of my support team! (My dad is the one with the cane) Then it's my Bf, his Step dad, mom, and of course, my kiddos!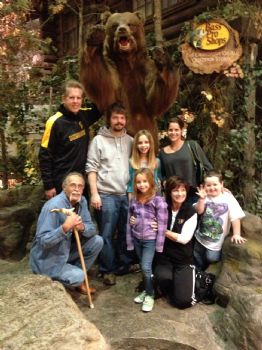 That's them hanging out waiting for me.
These where taken at the 16 mile marker.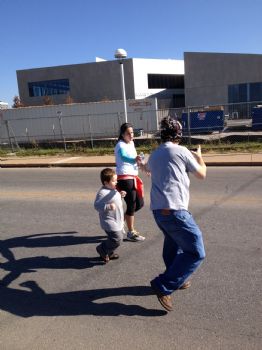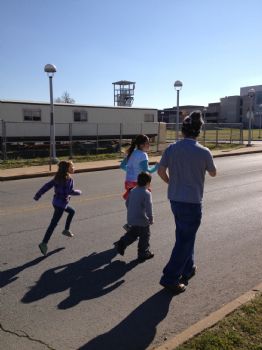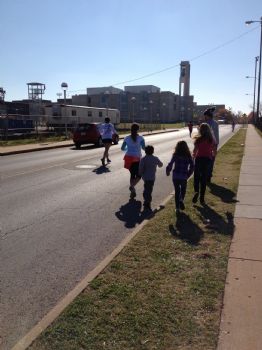 And me crossing that beautiful finish line.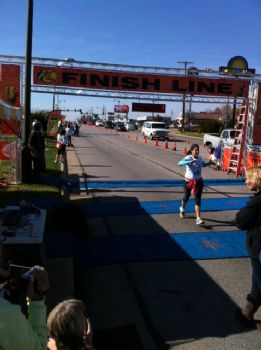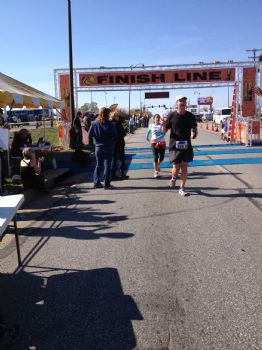 Me :) After I got my medal!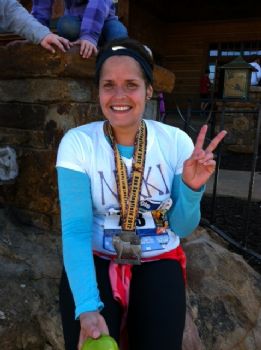 This was a great experience! BOOYAH! Lol.

Marathoner Nikki