Had so much fun at this race--many characters were there to cheer us on, pose for photos, and make the whole experience very memorable!
Before we got to the start line, the Cat in the Hat, and Thing 1 and 2 were there to greet us!
Before the race with my dad, my daughter, my friend Paola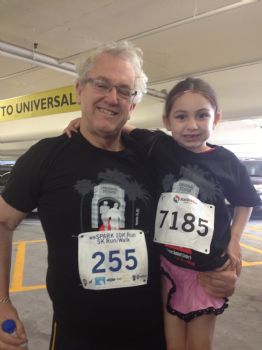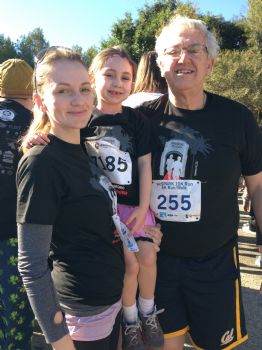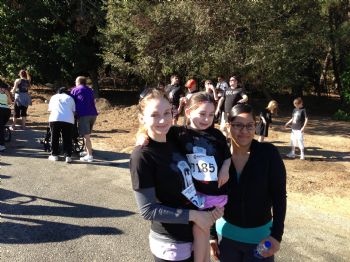 Race started and it was hard to make our way through the crowds. We started out walking and switched to jogging when we had more room.
My dad having a great time.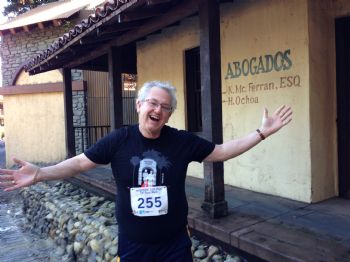 It wasn't our fastest race but it was definitely a fun race. And it was my daughter's first 5k!!!
My dad and daughter running together!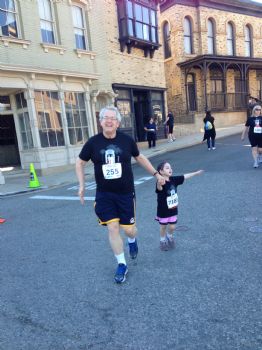 My daughter running with my friend Paola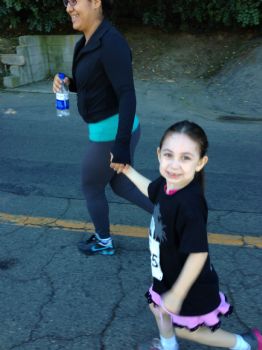 We met Zorro, Frankenstein and Dracula and many other characters.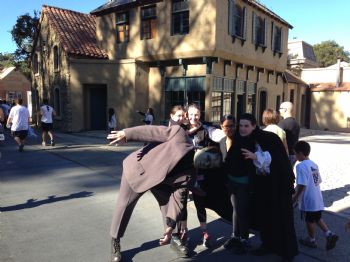 My daughter walked much of it but we motivated her to jog by telling her we would get to Who-ville from Dr. Seuss's the Grinch!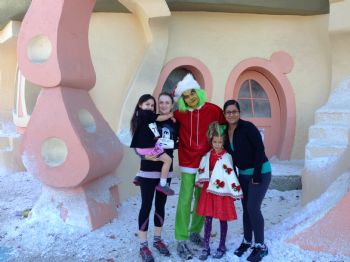 She even met Cindy Lou Who!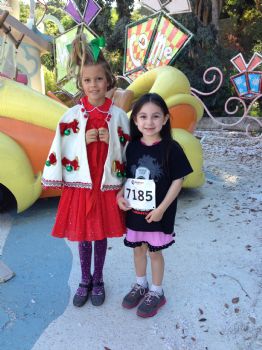 We were happy when we reached the finish line!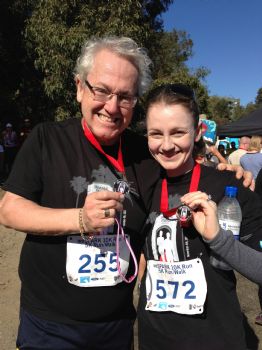 My daughter proudly displaying her medal!