If I can thoroughly convince my mind that I am a slender person, do you suppose I will act like a slender person? That's what's behind the power of visualization. This is a tool that I intend to use every day.
Today I went for a walk with my dogs. The area is lovely. It's a nice path around a pond that is beautifully landscaped. All the summer flowers and the fall leaves are gone right now, but it still has a lot of character. Each season brings it's own special signature. Once around the pond is half a mile and we did 3 laps. Today was brisk and Zac, Ziggy, and I had the whole place to ourselves. They are great walkers. They stop and sniff every so often, but mostly keep up a nice pace. I was able to get lost in my thoughts. In the past, I would do a long walk in the neighborhood alone with my ipod music. This was more like a walking meditation. I got lost in the silence and enjoyed it very much.
When I got home, I roasted some delicata squash. That's my newest food discovery and a wonderful one indeed!!! If you've never had one, you are truly missing out! The skins are thin enough to eat. This is what a delicata looks like: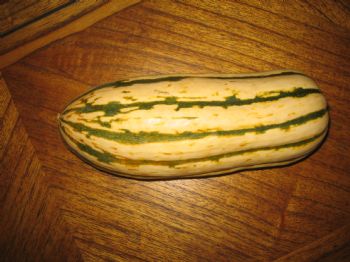 Cooking them is a breeze. Here's what I did:
While pre-heating the oven to 425 degrees, 1) scrub the outside with a vegetable brush; 2) cut in half lengthwise and scoop out the seeds; 3) cut into 1/2-inch slices (they look like little half moons); 4) drizzle 2 Tbs. olive oil over them (measure out because too much oil makes them soggy); 5) sprinkle some salt & pepper; 6) Put on large cookie sheet covered in aluminum foil (I use the non-stick kind) in a single layer; 7) roast for 10 minutes; 8) take out and turn each one over with tongs; 9) roast for another 10 minutes. Both sides will be golden and resemble french fries but taste WAY better.
Here's my result: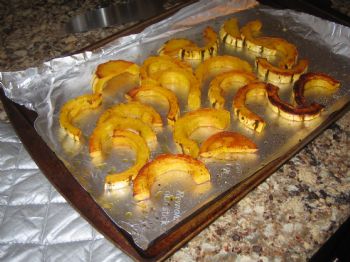 A few of them in the back browned a little more but I have to admit I like them best. I was tempted to eat all of them, but decided to share them with my dear hubby who really enjoyed them too.
Back to my original thought....there's something to be said about "fake it 'til you make it." Act AS IF, and before you know it, you ARE.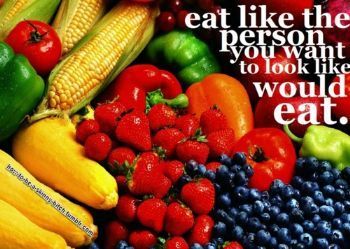 I believe that your thoughts and emotions can either work for us or against us. It's our choice and it works the same, whichever we choose. I know because I had been allowing myself to get lost in the wrong direction over the past few months. The hole gets deeper unless the thoughts change. It hasn't been easy to change directions. I've had to work hard at it. But now that I have turned around and headed towards my desires instead of away from them, it's become a lot easier. Whatever direction you are going in, you pick up momentum. Habits are nothing but the result of repetitive thoughts. There's always a thought before an action, if you don't realize it at the time because you are not practicing awareness.
I can feel a shift and I have to say it feels good. Every day, in every way, I am better and better.