Sunday, November 04, 2012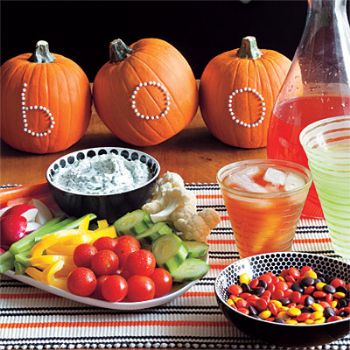 After a few months away from dieting, my shorts that I worked so hard to fit into at the beginning of the summer were starting to feel a bit snug. Now that I have gotten the stresses of starting my 3rd year of medical school under my belt, I decided it was time to get back onto the weight loss train and lose those last ten pounds (plus the five I gained back) to get to my final goal weight. I probably couldn't have picked a worst time to start this up again. My 3rd day of re-dieting was Halloween! My parents had a get together in their driveway with all our family and friends while all the cute kids of the neighborhood came by to "trick-or-treat". There was pizza, popcorn, snacks, desserts and candy galore stacked up on a buffet in the garage. I feel as though I handled this first challenge like a champ however! I splurged on one slice of thin veggie pizza and from there stuck close to the fruit and veggie tray. Now that Halloween has passed, I am sure that I can tackle all the upcoming holidays!
By far one of my favorite things to do around this time of year is cook and bake. Of course my old cooking would have included tons of butter, heavy cream, and real pure sugar. While I now know to steer clear of these diet busting foods, I am using all this cooking inspiration to come up with healthy tasty versions of the same holiday food I love. For my fall tomato basil soup I substituted some olive oil for butter to saute the onions and fat-free half&half instead of heavy cream at the end. I was surprised at how close it still tasted to the full fat version, but with a lot less calories! YUM! I am hoping to modify my Christmas cookies this year by using some apple sauce instead of all butter/oil and Splenda instead of all pure sugar.
So far I am about one week into my re-diet and things are going great. My shorts are feeling more loose like they used to (I am in AZ, so yes we are still wearing shorts in November :P ). Overall I am just feeling good about my body and the goals I can accomplish when i put my mind to it! Hopefully I can keep a two pound per week weight loss and be at my goal weight by Christmas :)