Sunday, November 04, 2012
I have been reading numerous entries in numerous blogs and other articles about how depressed people get with a return to Standard Time. I, on the other hand, love, love, love the return to the dark nights and gorgeous early mornings.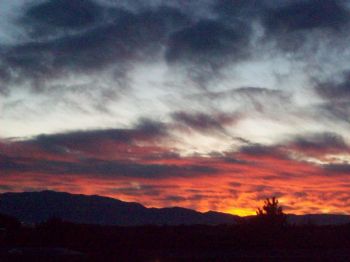 The cool weather is so welcome after the intense heat of a drought burdened summer and my cat and I revel in the electric blanket at night.