Saturday, November 03, 2012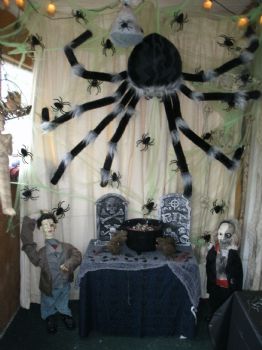 Was pretty fun minus the off and on rain all day.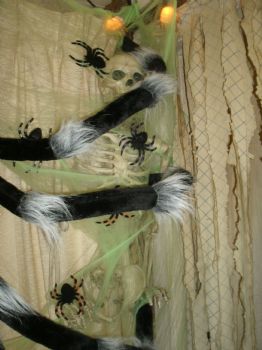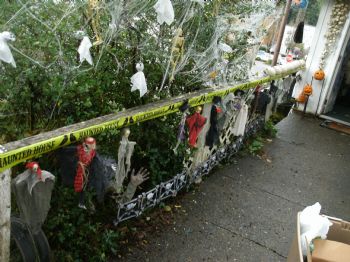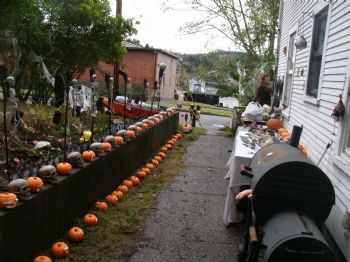 I carved all those Styrofoam jack-o-lanterns. Just did them while watching t.v. all month long lol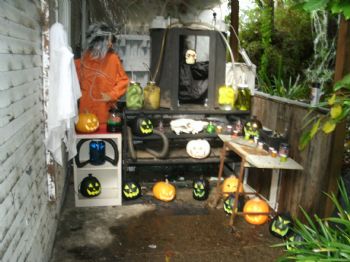 We didn't get as many trick-r-treaters as we thought we would, but that was due to weather I bet. Everyone just took there kids to the mall to stay dry lol.
If you want to see more pics just go to our Facebook page. here is the link.
www.facebook.com/OurHall
owedHauntCoosBayOregon
Now to get all these props in there tubs and in storage. The house is in cause at the moment, but when the tubs or gone my fiance is going to let me set up my exercise equipment as a personal gym in the living room so I will be more motivated to just get up and work out. Got to get ready for that wedding dress next Halloween. Can't wait to walk down the aisle and become Steve's wife.