I am back on track with the eating today. Unfortunately, I did have some Halloween treats - its those darn mini Snickers that got me!!
But I know what I have to do, and I know that its not just sugar, but the wheat, so I am working on a plan and preparing to get off wheat altogether and just stay off it. I need to do this in a way that I am going to be happy with for the rest of my life and not feel deprived.
Was listening to an interesting interview with Jon Gabriel this morning on the bus. He talks about getting to the root of your emotional issues that cause your subconscious to want to make you fat, even when you are consciously trying to lose weight. He uses visualization techniques to help people overcome these issues.
Then he talked about if you have gotten to the root of your emotional issues that are causing you to be fat, but still having problems with craving one item, you can use visualization techniques to create a negative association with the food you want to stop craving. He used the example of someone who craves and wants bread, and he created a visual image of mouldy bread. If you can correlate the mouldy bread image with whatever bread you are craving and get that negative association to stick, you will no longer want the bread.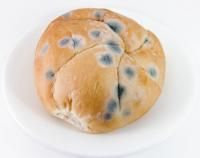 I have a negative association with apple juice from getting sick once when I was really young and can not stand the smell or the taste of apple juice. My kids make fun of me because I don¡¦t like being around little kids who drink apple juice because they are STICKY and they are whiny and they CRY from the sugar crash. And so my kids never drank apple juice growing up (or any other drink other than water, actually). I know logically that my crazy stance on apple juice is really warped and I don¡¦t go around talking about it public. I know that lots of really good parents give their kids apple juice!! But its an example of how a negative mental association can affect your eating habits.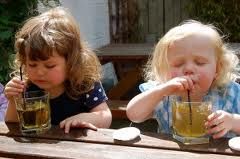 So I am going to try the same kind of negative association with bread and bread-like things. I have been researching what gluten can do to someone who is sensitive. I heard Dr. O¡¦Bryan (thedr.com) suggest that for someone who is celiac, eating wheat was like ingesting glass chards for someone who cannot digest one of the protein blocks in the gluten. So there¡¦s another image!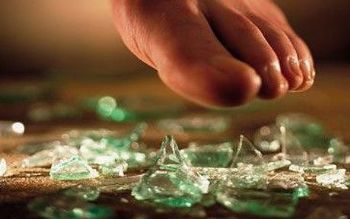 My biggest hurdle with going off wheat is the planning and extra prep work. But that¡¦s really the case with any kind of plan to eat healthier food. So I have to get out of the mindset that it¡¦s a sacrifice, or that its going to be extra work, or that its going to be so hard. I am really enjoying a variety of salads at dinner these days, but need to be able to make the portable so I can bring them for lunch. INDYGIRL made a comment on a blog this week that we think its too expensive or too much of an indulgence to buy a tray of pre-cutup fruit or veggies, yet we wouldn¡¦t think the same way if we were indulging in some other kind of treat like a take-out pizza or sushi or something.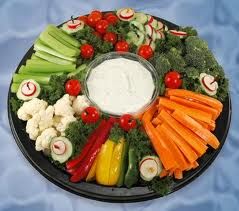 Do I think that I don¡¦t deserve to have real wholesome food, and that I only deserve a McDouble because it costs less than $2. I don¡¦t want to put that crap in my body.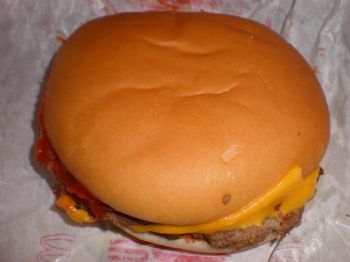 So now that I have my FitBit Zip automatically putting my fitness minutes, steps and miles into my Sparkpeople Fitness Tracker, the only thing I have to do is be diligent and consistent about tracking my food. That is going to be goal starting on Monday. (Not because I am postponing but because I am away for a Quiz Meet this weekend).
I went for a short walk at lunch today, just to get my FitBit tracking more steps and it was good to get out of the office, even though it was cold and drizzly, I wouldn¡¦t have done it if it wasn¡¦t for the FitBit and knowing it will be putting in my stats at the end of the day ƒº