Friday, November 02, 2012
This is accountability. This is today. Saddening. But I am working on it. Let's see where I go from here.
Measurements: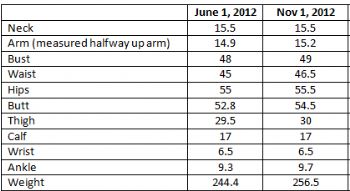 And pictures: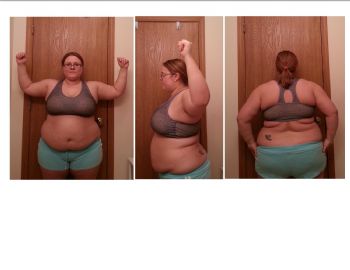 November Goals:
1) Be 30/30 for meds this month!
PLAN: made a checkoff box for the month; put up a post-it on my mirror to remind me
2) Get at least 8 cups of water each day!
PLAN: made a checkoff box for this too :)
3) Be able to run at 6mph for 2 minutes
PLAN: will run once a week doing my intervals (on top of my other cardio classes)