Tuesday, October 30, 2012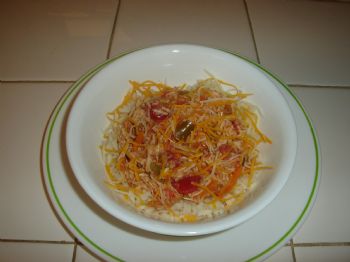 Hey y'all!

If you have not tried the Salsa Chicken as of yet, then you are missing out!
It is so good!

My tweaks to the recipe...
I add more spices/herbs to the SP Taco Seasoning Recipe: I added garlic powder, onion powder, dried cilantro and paprika.
I used medium heat salsa as well.
This is our 2nd time to try it!

It is a must try!