Monday, October 29, 2012
I am excited. I have a plan.
Went to TRX tonight. I am gonna Zumba in the morning. I came home after my long day today and made a healthy dinner. I went to the grocery store and filled up on grapes and bell peppers and yogurt.
I am gonna spin on Wednesday, Kickbox on Thursday, maybe elliptical Friday. I work Saturday meaning I wont be day-drinking all day with the rest of the footfall fans and with my only test this week out of the way, I feel as though I can do things at my own leisure.
The scale showed a gain this week, but no surprise there, no water before 6pm today, plus a decent amount of sodium this weekend while traveling and it's TOM time. BUT here's to us who do it anyway
Also in more boring news, I am trying to work on all parts of me, so I am trying a new skin washing routine (since I am sooo bad about washing my face as night).
And in awesome news, I spent the weekend snuggling with this little angel. Seriously. The cutest baby ever ...I am definitely not biased or anything :)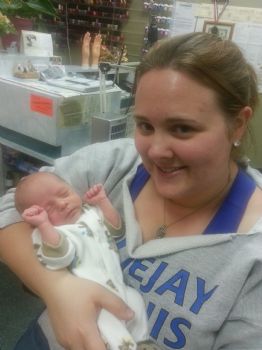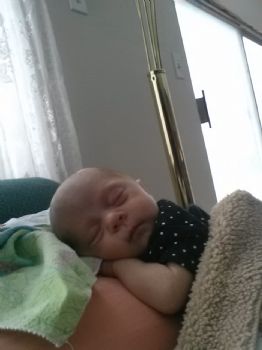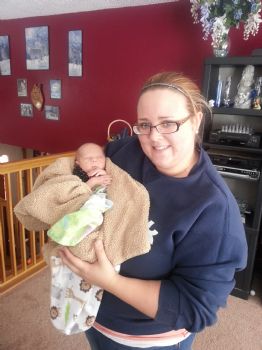 I also painted my fingers and toes so I am once again whole :)
Toodle-loo sparkers. I'll be sure to check in this week and let you know how I am doing!