Sunday, October 28, 2012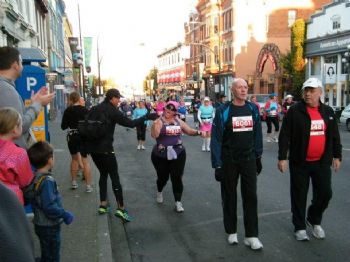 Well, I did my second half marathon :). I added 7 minutes to the last one. I'm sure it is in part due to the additional 20 lbs, and other hiccups during my training. I finished. Trying to give myself kudos for that. I've already signed up for another half marathon for June 2013 so that I have another goal to work towards. The June half is a much tougher course including some doozer hills so if I pb on that one I will know I am doing well!
I'm giving myself permission to lose weight and get stronger so that I can run faster. I started today with a healthy breakfast. I know that I can do this. I've done it before! Go me!