Running from zombies
Friday, October 26, 2012
What fun to run from zombies! The Run of the Living Dead 5K took us across fields, through a couple of zombie-infested barns, down some slick hills, over a few haybales, and through some vineyards. And we lived to tell about it!! It was raining, and it was dusk, and it was just super fun!
Here is me and my daughter, pre-race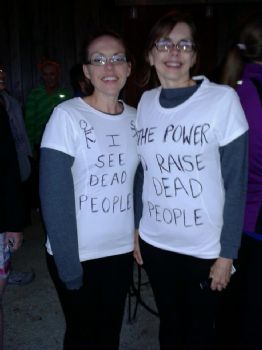 Here we are having fun with some zombies.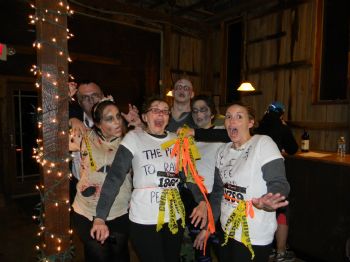 If you get a chance do to a zombie run, do it. But get in some sprinting practice. Hahaha...