Wednesday, October 24, 2012
I feel like I am always flailing. Always struggling. It never gets easier. I get busier. I just go up and up. And can't turn it around.
I get lazy. I get tired and want that extra 1 hour and 7 minutes of sleep more than I want to lose the weight. I want to eat what everyone else it. I want a convenient meal (which is pretty much always higher in calories). I struggle to stay in calorie ranges. I struggle to get to the gym. I struggle to drink enough water. I struggle to take my meds. I struggle.
Today I packed my gym bag in advance (so, maybe it had been in my car since Saturday) and I got to the gym for my weekly spin class with 15 minutes to spare. I started rummaging through to change and low and behold ... no pants. Ack! So I ran into my spin instructor on the way out and told him the story (which is funny if you think about it ... who packs a gym back with no shorts/pants, but remembered to put socks in it? ... a girl doing laundry. That's who!) And then I went home. But you know what I did??
I went to another class one hour later. Now. The class sucked. It was max-cardio, but it wasn't. The instructor wasn't very good. The workout wasn't that great. I didn't enjoy it. BUT. I was there. I went. I was present.
I just really need something to turn around. Well. A lot of somethings. I am working on it, but man I need help. I am going to go running on Saturday (as a side note, I will be travelling all day Friday to go home and see my family for the first time since July!!). I am undecided about tomorrow. I have a pretty big test on Friday. But I think if I skip out of school a bit earlier than I usually do, I can get in a 30 minute jog or elliptical session, have a quick shower and get right back to studying.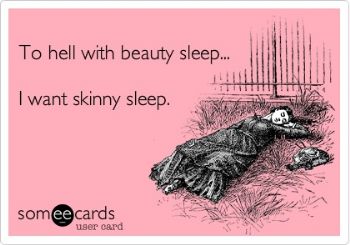 UGH.