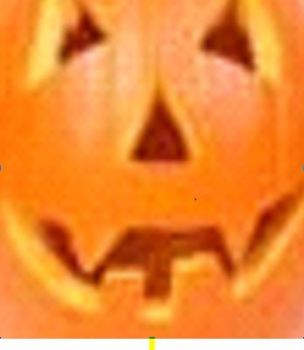 Yesterday to go to the doc's I put on a skirt I haven't worn for about four weeks and took it off again, fast, before it fell off. It's ankle length anyway but the waist now sits on my gut (still plenty of that there for it to sit on) and three inches of hem trail on the floor. It's now on the way to the recycling bin, along with the skirt I did wear to the doc's because I trod on the hem of it going up the stairs and tore an eight-inch hole in it. Monday was what you'd call a bad skirt day.

I'm getting nervous to be honest. Most of my other wardrobe staples from the summer are getting baggy. I am keen not to give myself room for backsliding, so I am getting rid of them as I shrink out of them. But horror of horrors, what if I put all the weight back on? What WILL I wear? It's so hard to find decent clothes in big sizes. Every time I consign another garment to history, I feel I'm burning another boat.
Have faith, I keep telling myself, in the things that will ensure you do not backslide. The support of SparkPeople, your own determination, the fact that in spite of everything, your whole attitude towards food has undergone a fundamental shift.
For shift it certainly has. I know I've said this before, but I can't believe how differently I am viewing being on SP as compared to other plans I've followed. The biggest difference is the lack of pressure. There is NO pressure. You spark your own way, in your own time. You set your own goals, and you revise them as and when you choose. If you have a bad patch, even if it lasts a couple of weeks or a month, it's just that: a bad patch. A sparkfriend may remind you that you were not intending to eat that packet of biscuits but you know and the friend knows that next week you'll be reminding her of the same thing. There isn't a group leader fixing you with a beady eye at a weekly meeting and wondering if you're going to bring her average down and that's wonderful. You're not paying £5 a session to be patronised. Loud cheers for that too.

I set myself the goal of size 18 by Christmas and I've got no idea whether or not I'll get there. I set this goal so that I could go shopping in the sales after Christmas and buy a new wardrobe but to be honest I don't want to buy too many things in size 18 either.
At present I have some clothes size 20 and some size 22 and some size 22 that STILL aren't big enough. I keep trying them all on and seeing what's now wearable. Some bits of me have shrunk more than others. My hip measurement is decreasing so rapidly that pretty soon I'll be a perfect cylinder in shape, without any difference in my waist measurement at all. On the positive side if I go to France on holiday I'll be able to buy bolster covers and wear them as dresses. My upper arms, though, for some reason, are still as porky as ever. Argh, because I have a really nice blouse, a long knitted coat and a cashmere jumper on which the tight arms are the sticking point. So I want to get fat off there and replace it with muscle.

Here's another thing. I've been sitting around at home feeling yucky, but also dying to get round to the gym. I know it's a bad idea at the moment - I really need to get over this bug first - but come the weekend there I'll be, pounding the treadmill and the thing you wheel with your hands (it's a bit like a handheld bicycle - you almost expect a clown outfit to wear when you're using it) to get my flabby upper arms in order.
What I'm saying is being ill has really irritated me because I haven't been able to take the exercise I wanted to and it has got in the way of my Spark progress.
Is this really me talking?
Perhaps I've been taken over by an alien.