Tuesday, October 23, 2012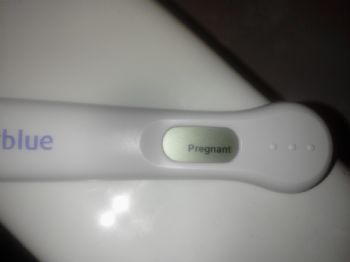 Yep! It's official! I was sitting there last week and when I woke up one morning I decided to take a test after Adam had walked out and was headed down the stairs to go to work.
I really just did it as a reflex and expected it to be negative - I was a couple of days late and with what happened last month I had actually thought to just wait a couple of months before trying to get pregnant again (I know how irrational it might seem but I just kept thinking that being overweight might have been the cause of the miscarriage- so I thought I would just wait to lose some more weight).
But my Dr. was very nice and said that this just happens sometimes, that its normal and to keep trying- so I kept at it and I guess losing 65lbs, tracking my temperature everyday since April (to know exactly when I ovulated) and exercising everyday for over 5 months for at least 30 minutes (how this might have helped is that it actually raised my base temperature!) seemed to work!
I ran down the stairs after I texted Adam the picture and meet him halfway and hugged and laughed together!
I went to my doctor and so far everything seems to be fine and normal. I am 5 weeks and while it is early - I just feel different. Last time I just felt awful the whole time and had abdominal pains for 2 weeks straight- but none this time.
So I'm going to be positive and be happy -if something happens then I will deal with it then.
At my visit I was cleared to continue exercising like normal (besides using it to lost weight I started to consistently exercise to establish a routine so that I could continue while pregnant as I had heard that if you do exercise before getting pregnant you can continue while pregnant without any problems and it has tons of benefits down the road).
So today I did my first training run for a race in December that I ran last year. I jogged (I call it a run but it's more a slow jog) for a mile then walked the other 2 miles (total time 51:31). I have added 200-300 calories to my normal range and have my first appointment with the OB November 20th.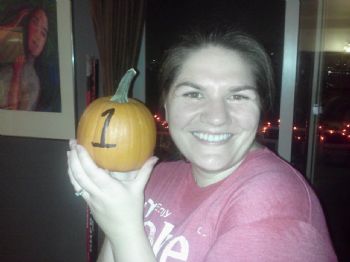 So happy and so excited for a healthy pregnancy!!!!! First month done and healthy, now into my 2nd month!!!