Tuesday, October 23, 2012
Today's Spark Coach task was to think of a mental billboard of all of your goals, and focus on what small steps I can take today to get closer to my goal. My billboard had one image on it. Me running. So I decided to go searching for an image that would represent me as a runner. So to images.google.com I went and typed in "women runners".
My first instinct was a picture like this (one of the first responses).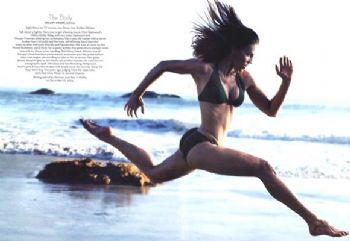 But let's be clear. I am unlikely to ever be running in a bikini, barefoot on the beach, that fast. Maybe it could happen, but I'll aim for that later on, once I have reached more realistic goals. So I kept searching.
And on the second page of responses, I found this awesome picture.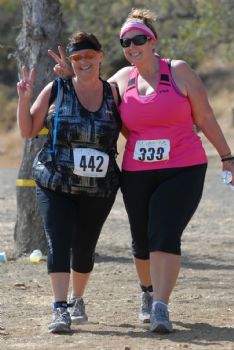 You know what I look like these women. I am already a runner, much like them. Even as I struggle with motivation, even as I struggle with food choices, I LOVE running, and it makes me happy. So I'm already there.
In reality, I kept looking and found my billboard picture. Cute outfit (including shoes), normal pace, city background. Yeah, add a sweaty face and some earbuds, and that's me in the future.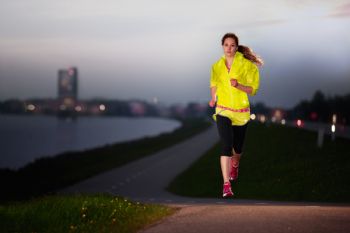 But for now I am happy to be in the same ranks as the women in the second picture. Who may not look like runners, but who are runners just the same!