Tuesday, October 23, 2012
Some of you know the story of Jan and I and how we came to meet through Sparkpeople. On August 29th we celebrated our first wedding anniversary and our first year was absolutely amazing. It was common interest that brought us together and we've kept those interests exciting and a priority. Jan is a wonderful cook and she does so with our health in mind. We don't venture into fast food establishments and we've found restaurants that serve up a healthy menu. Jan loves to travel so it's easy to plan hiking trips. Jan, having never been to Colorado, I took her on a hiking trip there in April. We hiked around the Breckenridge area and thirty miles north of there on the Lower Cataract Lake Trail. This is where we saw a bear. Again, this last August, we celebrated our anniversary in Colorado. It was ten days of hiking and sightseeing. Here in Kansas,we've hiked the Konza Prairie several times, the National Tallgrass Prairie Preserve, Horsethief Canyon, and some local trails. She loves it. ..... When it came to kayaking, She was alittle apprehensive about getting into one, but I convinced her to try mine out. Guess what? I couldn't get her out of it, she was having too much fun. So, last May I bought her one. She loves it. ...... Once a week we have a date night and it's a time to reflect on our experiences and set goals for new ones. The outdoors is such a vital part of our marriage and we want to continue healthy habits so we can always enjoy the things that brought us together. We compliment one another wonderfully and I can honestly say that we belong together, side by side.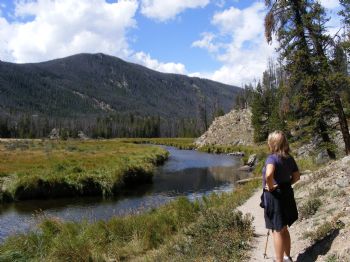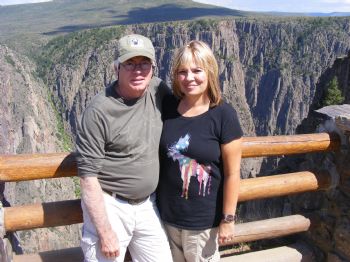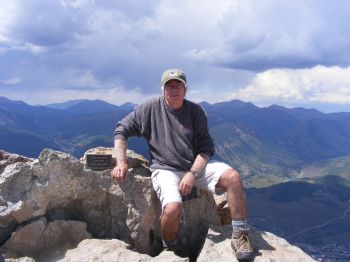 Jan and I will always be grateful for the kind words and blessings our sparkfriends have conveyed. Your well-wishes have been gratefully received.