Monday, October 22, 2012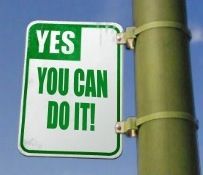 Decided to get healthy? Congrats! Let's see...Food tracker? Check. Treadmill? Check. Greek yogurt? Check. Support system? Umm...not so much... Don't despair! Help is only a click away.
I've been really impressed with the tools and info made available for free here on Spark. But, I've been absolutely blown away by the support I've been given by total strangers! I believe the people here are the most positive, encouraging, kind, and downright amazing people you will find on any social site. They are real people like you and me AND they are willing and even eager to help YOU reach your goals.
Why? Why would a bunch of strangers take time from their busy lives to cheer you on with a comment or goodie, offer you advice to get you through a tough time, or write a blog to remind you that you are not in this alone? :) I think it's because we are all here with a common goal- to become healthy or to stay healthy and we know it isn't easy. In fact it's hard. Very. Hard. We all need support and when we encourage and motivate each other, it comes right back to us. That's a win-win!
Having a support system is an important key to your success. Take advantage of it! Find an active team or message board and get involved. You will be surprised by the support you'll receive. And reach out to someone else who may be struggling on this journey. Knowing they are not alone and that somebody else cares enough to stop and offer them a pat on the back or a kind word can make the difference between them giving up or going on. And that is a priceless gift that we can all afford to give.
If YOU are one of the many people who have encouraged ME-thank you! It makes a difference. I will keep making healthy choices because quitting is not an option!