Monday, October 22, 2012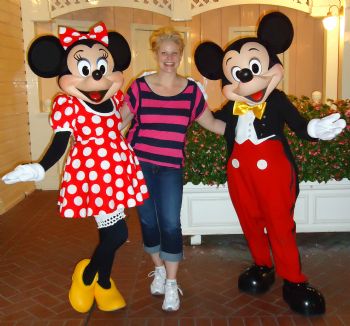 Well... I don't have a lot of time these days... life has gotten crazy busy... in a good way :) !
I have been maintaining my current weight loss of 115 lbs for three months now... i am not currently tracking my calories, this seems to be ok for now, but know I want to lose those last 20 or so pounds, so I will be returning to a more structured eating plan very soon!
I am so in love with my fabulous new man... almost four months now :) .... life is good!
We went to disneyland this summer... hence the photo with my newest friends!
Flying, riding rides and walking all day without getting tired... being a regular size has been such an amazing experience this summer! I can enjoy life without worrying how I look or if I will fit in a chair / ride / plane seat... etc.
A huge thanks to my sparkies who are still emailing me... I have not forgotten you guys... just learning how to juggle my life again!
Living and Loving Life! Happy Days everyone!