Monday, October 22, 2012
I'm so excited, this is race week, woo hoo. The Wicked 10K is this weekend. This is a fun race as everyone is dressed in costumes, it's amazing what people can come up with. As always, I have to be different, i always design my own costume, I want to be unique - I walk to the beat of a different drum ya know. I'm sure there won't be another one like me there that's for sure. I'm excited that it's my SIL's first 10K - we enjoyed a great long run on Saturday, we ran the 10K race course so he could be familiar with where it goes and then tacked another 4.7 miles , including two bridge crossings so we could meet our long run (9 miles), which ended up being 10.7-miles. Only one more long run before his first half marathon debut. I am so excited for the upcoming half-marathon, and the Wicked 10K fit perfectly into our training schedule as we use it as a stepping stone for the big one next month. Looking forward to both.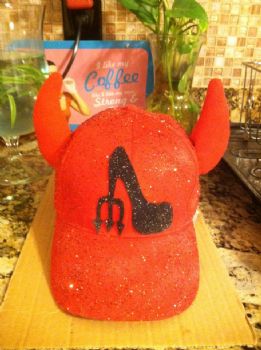 Any guesses as to what I am going as? Danny, don't reveal please.