Friday, October 19, 2012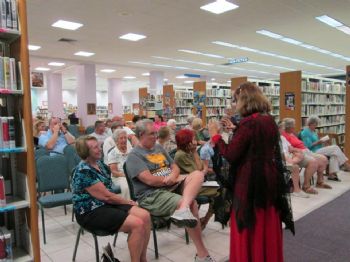 Had a really nice talk and book signing at the Gulfport Library last night. Sold 9 copies of the book. And I got lots of ghost tour brochures in people's hands. I need to get some more.
I have a big tour tonight at 8:00 pm. The boss closed off reservations and opened up a second tour at 9:30. We'll see if we get enough people for that.