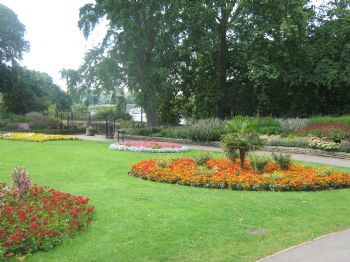 The other day I noticed that the London and southeast team
www.sparkpeople.com/mysp
ark/groups_individual.asp?
gid=10459
was looking for a team leader and in my annual fit of enthusiasm (blink and you'll miss it), signed up.
Am now well into the 'OMG what have I done?' phase. Some team members post regularly, and it would be nice to have more people hanging out in the team forums and drinking the cyberbeer. I'm aware that a few of my current SparkFriends live in London and the southeast and some are already members. I really hope those who are and don't already do so (if you've lost the thread of this how do you think I feel? I wrote it) will drop by to swell the numbers and make intelligent and witty econversation in the cyberpub I've just posted.
If you don't, well I just may go into a decline and stop blogging.
Blackmail, moi? Look, it's the sound of the tumbleweed in the small hours that I can't stand. That and the wind whistling between my ears as I try to think of something witty to say.
Tomorrow (Saturday) I'm going to devote to learning the ropes of being a team leader and the curses will no doubt be flying.
Anyone who's a member of the team should have had an email from me. I did get the email back myself, being a member, so I know I sent it.
The title of this blog is borrowed from this punk classic by The Clash
www.youtube.com/watch?v=
EfK-WX2pa8c
And before I forget, here's the link to the actual team to save you scrolling back up
www.sparkpeople.com/mysp
ark/groups_individual.asp?
gid=10459
PS the pic is from Richmond, near the river. This is how well prepared I am: do not have any pix of well known London sites or sights