Thursday, October 18, 2012
So, after working like crazy all spring, summer and doing one final "fall cleanup" a couple of weeks ago, I went outside this morning to take a peek. Here is what I found: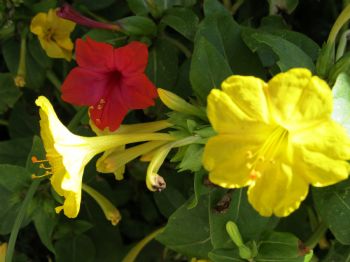 Red and yellow 4 O'clocks really make for a pretty fall morning, don't ya think?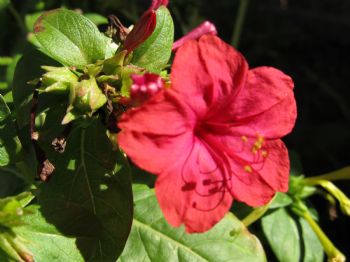 A gorgeous and perfect red 4 O'clock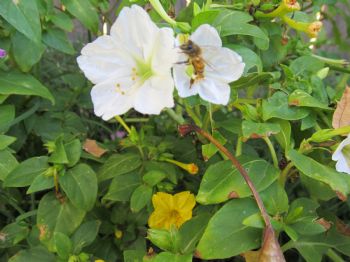 Busy as a bee is what I should be, but everyone has to stop and smell the flowers from time to time, right?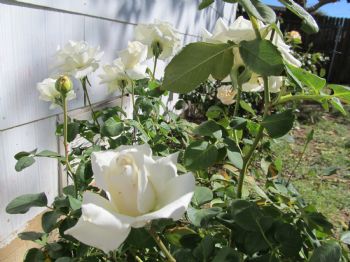 And the best part is, my roses are in full bloom!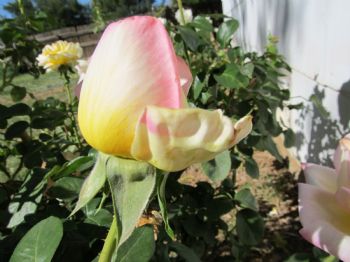 Perfection!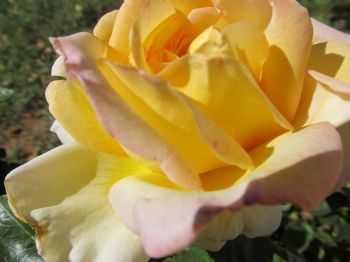 And it got me to thinkin....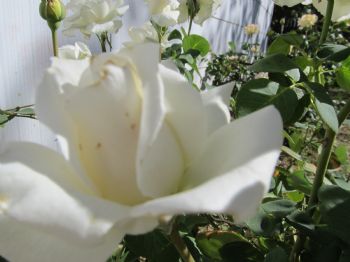 Matthew 6:28-- ďAnd why do you worry about clothes? See how the flowers of the field grow. They do not labor or spin." NIV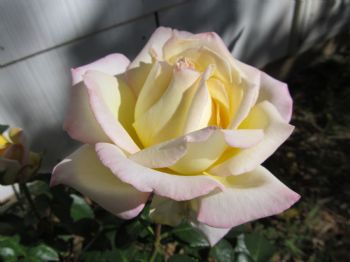 Why do we worry so much about how we don't look perfect? God created each of us in a special way. Are we expected to protect our temples with good health? Absolutely! But, this is just another component of life's journey. So, enjoy the beauty that nature has to offer as a fine example of God's creations! I know when I look at these beautiful flowers, I recognize that because I have nurtured them, they have gained new life and bloomed into the greatness God made them to be. Aren't we that way? Blessings!