Will this past weekend was crazy but fun. It all started on Thursday with a surprise party for my fiance Steve.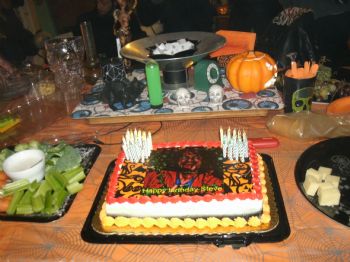 It took a bit to get it setup and make sure he was being distracted outside the house. Then his aunt was late getting him back. lol. When he got home he was surprised and really enjoyed himself.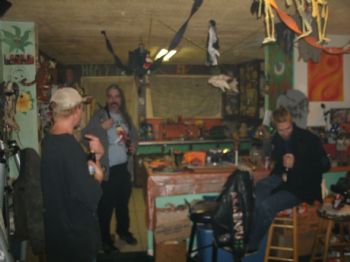 Of course the party theme was Halloween. We both love Halloween and will be getting married next year on Halloween. lol. So since his birthday is in Oct. we always decorate with Halloween decor.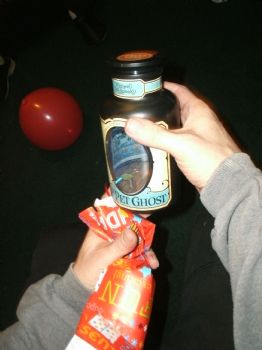 It's a pet ghost. I know cheesy but cool at the same time. He got about 6 different gifts. Almost all were Halloween props lol. Some were just cash to go buy a shirt at his fav. store Time Bomb. lol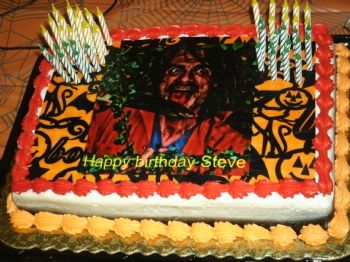 The cake was perfect. It was white with lemon filling. His fav. Not mine though. I don't like feeling lol. But, that means I didn't want to eat as much either.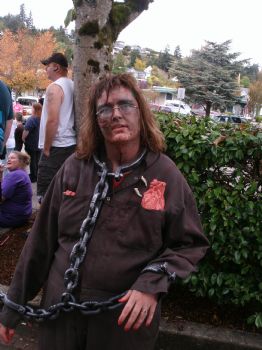 Then Sat. started Zombiefest. Which was tons of fun and I got to meet Tony Moran. A.K.A. Micheal Myers the original. I even got his autograph.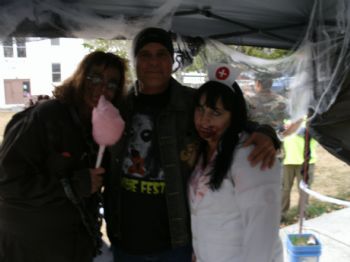 I know I know I'm having cotton candy but in fairness it was my only sweet treat of the day

The beauty pageant was a big hit. Just like it was last year. Yes we do a zombie beauty pageant. Everyone loves it. Plus, this years guest judge was Tony Moran.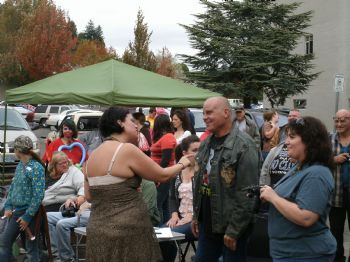 He occasionally had to have security come get the over crazed fans. Like this girl who wouldn't let his hand go. lol. She seem to have been in shock of meeting Micheal Myers. Ya, she kept saying the caricature name not his real name lol.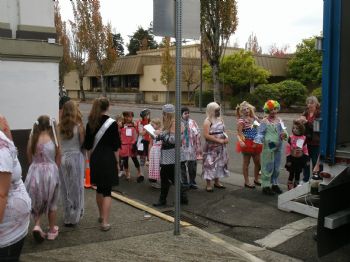 First on stage was the kids group. Got to say the smallest girl was terrifying. I think just because of the age and how much blood was on her. She wound up winning the kids competition and overall crowd favorite. Which means she got double prizes. lucky

You can see her in the very front of all the other kids.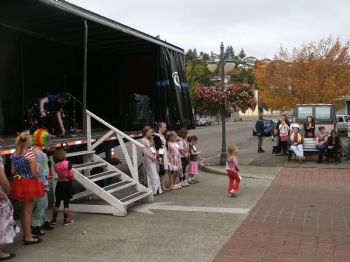 The adult competition was hard to judge. Just to many good costumes.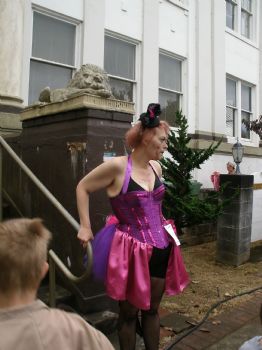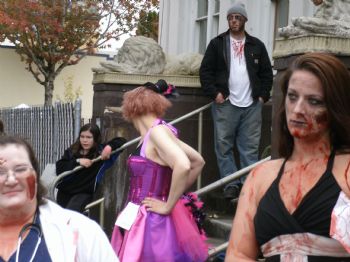 To many good costumes lol. And that's just a few. There were 15 contestants for each category.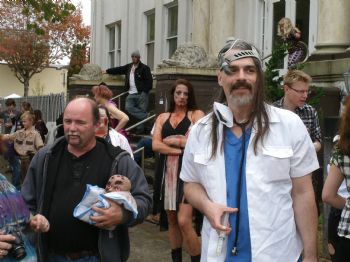 And of course you can't have a good zombiefest with out the mad scientist. The vaccine had to of started some where lol. First day was pretty good. I wasn't able to go to the after party because I had school work and an exam due the next day. Think I got about 4-6 hrs of sleep that night. And, it was off and on not a full straight 4-6 hrs. I heard it got crazy after 20 min. Which I think is a little funny. Our zombie staff had to become security for Tony Moran at the bar. Now that's just funny a bit. It all went well and the place was packed. Which means a good bit of profit for zombiefest. Walt's, the bar the after party was at, donates on keg of a certain beer to help raise money. Zombiefest is raising money for the American cancer society.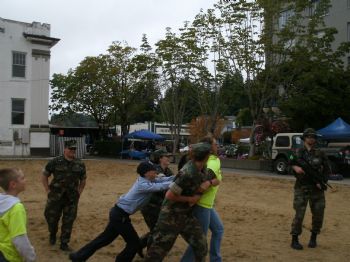 On Sunday the Quarantine area got a bit more wild. The lady being taken down is our boss lady. She makes sure everyone gets everything done or she'll get you. And, trust me she can be scary. It was fun to watch them try to take her down. She was making it very difficult and almost got away several times. But, in the end she made it in the cage.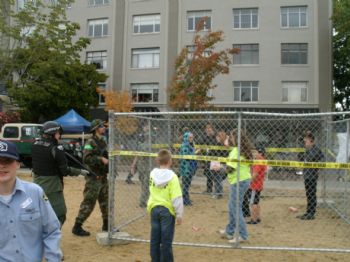 Then there was the brain jello eating contest. Which is always fun to watch.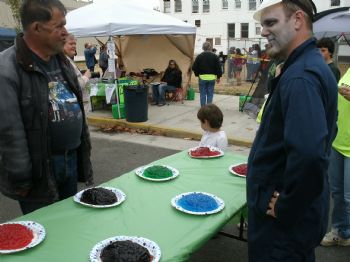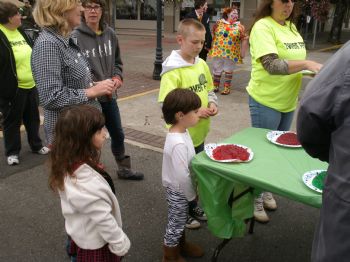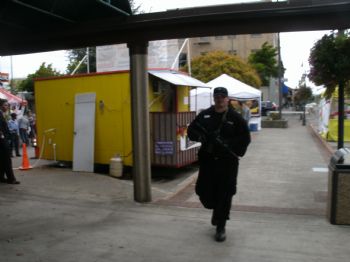 Watch out it's umbrella cooperation. They came to us and ask to help out. There in the process of starting there own event with a big back story. Which is neat. As long as they don't back stab us like the other zombie event did. If you don't know we had a problem arise 2 weeks before the event because the other zombie event staff attacked our founder and our event. Spread lies and the leader of there event starting pulling names of important people for our insurance. No one but her and our founder knew this name. It really did screw things up, and we almost lost the insurance. On top of that she slander all our names. Even mine. Which pisses me off and I hope I never meet this woman face to face. Mainly because I want to give her a proper beat down but won't. So she needs to stay away from me and not slander my name again. Or there will be serious problems. Any ways The event went pretty well and last count it was at $1100 raised. Forgot to mention there was a celebrity look a like contest on Sun. Pippy long stockings the zombie won. lol.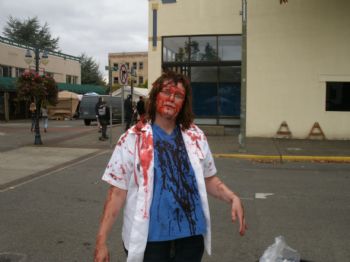 Here is the facebook page for the Coos Bay Zombiefest. More pics on there

www.facebook.com/OregonZ
ombieFest?ref=ts&fref=ts