Tuesday, October 16, 2012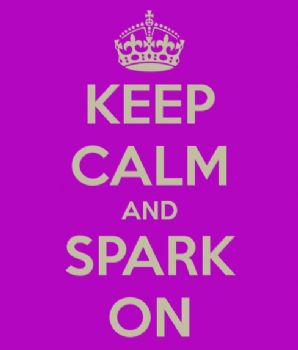 I had an 'aha!' moment recently that may help you. Whether you lost, gained or stayed the same the last time you weighed yourself, something I read from SP in an email has really 'stayed' with me and maybe it will help you too:
'Trust the process. As long as you are embracing healthy habits, changes are happening within you.'
That really struck me as truth. If I am consistently doing the right things for my health, my health IS improving...even if the scales or the tape don't reflect it yet. I know I am doing drastically better than before SP and it can get frustrating when I 'did the work' all week or all month and the scale refuses to reward me the way I think it should. Now, when the scales don't behave, but I know I've been doing things right, I remind myself to trust the process.
If you are feeling frustrated or disappointed...Please don't give up! This is a process, not an event. It will take time. Just keep making healthy choices every day...keep doing the work and...trust the process! You can do it! You really can! Have a great, health-minded week.
As for me, I will trust the process, because...quitting is not an option.