This was Katie's first Half Marathon... I would have pictures BUT.... yours truly left his cell phone at a gas station and was 35 miles away before he realized it...YES I was told it gets worse as you get older. At 43, my razor sharp intellect could really use a touch up.
She did fantastic. we mostly walked but she also really got into the race atmosphere so she ran some intervals. I was so proud of her, I let her determine how far and how long, I was just more concerned that her enthusiasm didnt create issues that we would have to deal with at mile 10 and beyond. All went well... Had a smashing finish where we ran together across the finish line. I asked the volunteer for the medal that she was going to get and I put it around her neck myself... she earned her 13.1.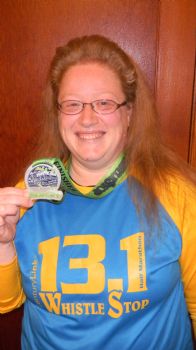 Stop by here and give her a big SP woo hoo!
www.sparkpeople.com/mypa
ge.asp?id=KWADHAMS
For me however, I really learned a thing or two... although I was "only walking", i learned that there is a price to be paid for being sloppy. I really didnt need to fuel in the usuual sense and not running greatly simplified my race prep.. HOWEVER... I got overconfident when it came to foot care. Usually i wear tech socks and do a few things prior to make sure I dont have problems.
Since I was "only walking" I just tossed on some cotton socks and away we went. Long story short, for the first time in my running career, i got my first ever blister in a race... and let me tell you IT HURT to finish. Katie wanted to keep doing intervals and I couldnt keep going at that pace, my foot was screaming.
Male overconfidence meets stark reality...ouch.
It made me think about what happened. Although I was not running and putting myself through the pounding that running a race can dish out, I am still on my feet for 13 miles and since I am going slower, there are more footfalls, more foot turnover, more steps etc... more friction. Walking the half marathon was quite a workout. although my knees and joints feel just fine, my muscles got a real working over and it took endurance to finish.
Here are some pics I took after the fact...ie retrieved cell phone from above mentioned gas station on way back home.
One of the Nicest finishers medals I have received yet
Got a really cool finishers duffle bag... this thing is REALLY nice..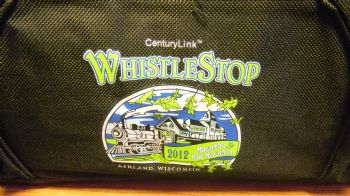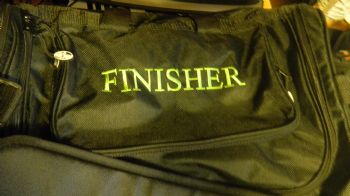 .
.
Now my medal rack is getting really full, some suggested squishing them up to make room but I guess Im too much of a neat freak BUT... if i get too much bling ( is there such a thing?) then drastic measures may be taken to resolve overcrowding :)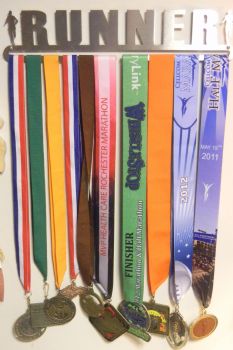 .
I'll stop by Fleet Feet on my way home to NY and grab another rack. I'm going home to Rochester, NY over Thanksgiving to have dinner with my family. I haven't been home for Thanksgiving since shortly after I got out of the service. It's always been a money or time off issue. Both my parents are now passed away along with my grandmother. the only ones left are my sister and some aunts and uncles. Both my parents passed away from chronic obesity related diseases, diabetes, heart disease, stroke etc...
I guess this is a sober moment for me. The only thing I remember of my father trying to get healthy was a sudden, drastic intake of iceberg lettuce and a short lived walking habit. Nothing was ever discussed among us as a family and I had no idea what was going on. Looking back, he probably had one of those sobering doctor patient discussions.
I will never know, he never succeeded.
How much different things are for my family now. We are all conspiring to start doing races together on the half marathon level so they can get some bling of their own and make it a fun destination type event with shopping or something else to look forward too. Frankly I dont care what gets them out there so long as they are out there.
While I have never really heard it from any of my kids, I know they are proud of me, their daddy is training for a 70.3 mile triathlon. They know what I was, how big I was, and how i changed my lifestyle and although lots of boo boos along the way, they know dad saw it through.
Maybe he will even be an Ironman some day.