Sunday, October 14, 2012
Yesterday I did the Baltimore Running Festival Half Marathon. It was chilly in the morning, but ended up being perfect when I started running (i like running in tank tops versus long sleeves). I got there very early so I could park (the marathon started at 8. Half started at 9:45. I got there at 7). My mom and her boyfriend were there around 7:15, so we walked to watch the start of the marathon and then walked to the harbor where the half was starting. I was nervous considering that I ran once to twice during the month of August and September. Plus, the longest distance I have run was 8 miles. What's an extra 5, right?? lol. There were 13,000 people participating in the half marathon. It was awesome. I finished the first 10k in 1:20, which is only 3 minutes slower than my actual 10k record (which is weird because there were hills and I was trying to run slow). The second half of the race was kind of rough. Once I hit the 8 mile mark my legs were struggling to carry me. I walked when I needed to and tried jogging when I could. It was the most difficult finish I've had, but I still sprinted at the end. I passed a lady right at the end. I beat her time by fractions of a second:) That's my favorite part of races lol. Crushing dreams at the finish line lol. I finished in 3:11:27. My goal was 3:30, so I was happy with that. The winner did it in 1:11. THe slowest person was 4:53. Now I was kind of sad to see that I was in the bottom 10%, but 3,000 people didn't finish and millions didn't sign up. Plus, 6 months ago I was only able to walk around the track for a half hour and was 65 lbs heavier! I feel like I've come so far and will only get better. I heard that the whole running festival had people from all 50 states and 23 different countries. 8 of the top 12 finishers for the marathon were from Kenya. They were crazy fast! Here are pics from my weekend.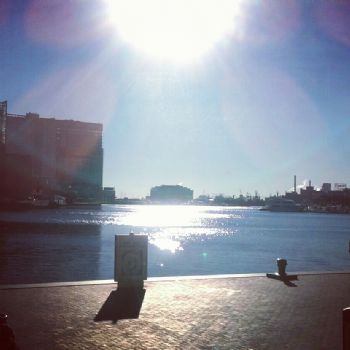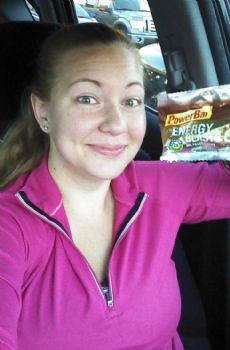 (Jacked up on energy gummies at 7:30 am lol)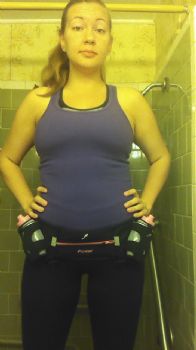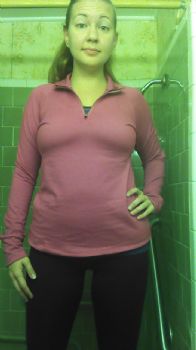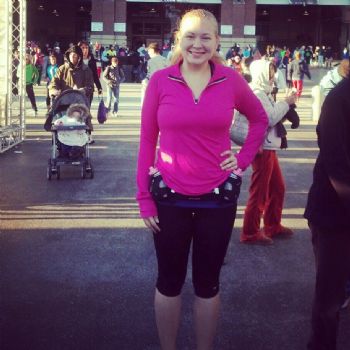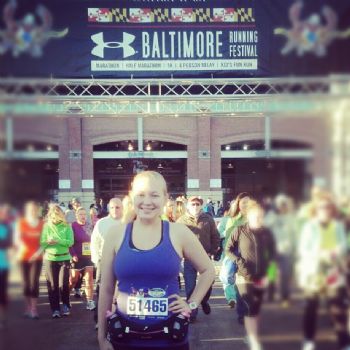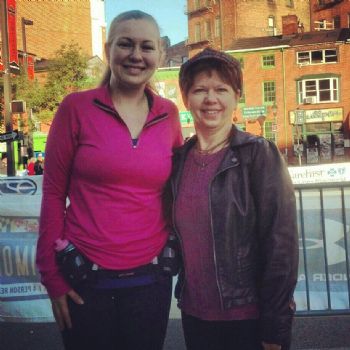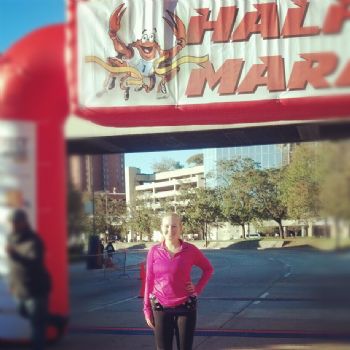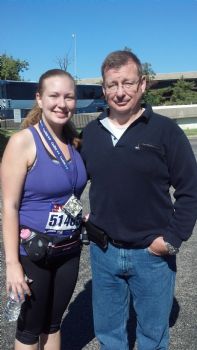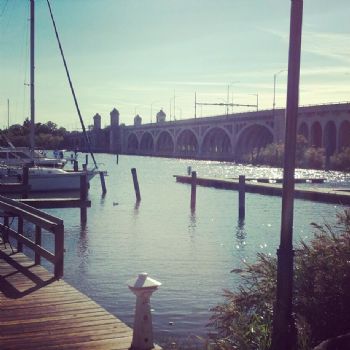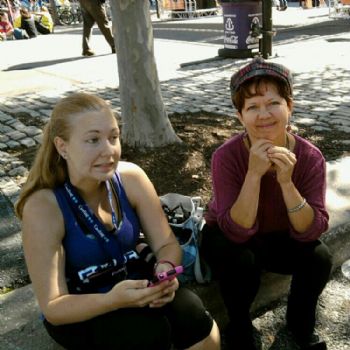 (Awkward running faces... cuz that's what I do lol)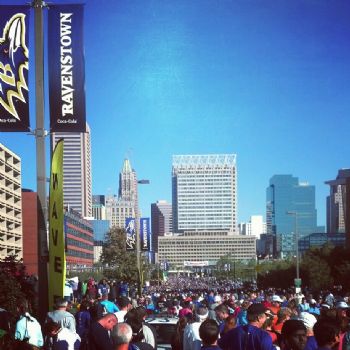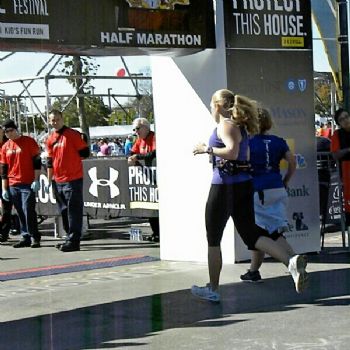 (You are about to be passed....)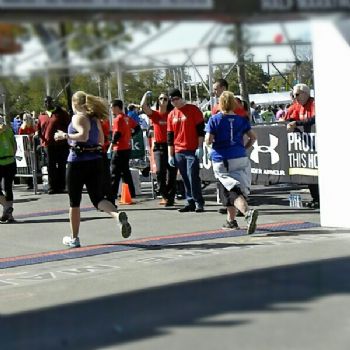 (Ruined your day lol)
I heard that if you do the MD Double you get a special crab medal. It is the Frederick Half Marathon on May 5th and the Baltimore Running Festival Half marathon October 12th of next year. I am signing up now! You also get a discount on the registrations ($130 total... the Baltimore race was $90 by itself!). I am super excited. My little brother might run it too. I need to get serious about training consistently and I want to improve my time. The average for the half was 2:17. My other friend did it in 1:51. I would love to be that fast. I've seen how much is possible in 6 months, so I am hopeful.
Here are some pictures from my birthday this weekend.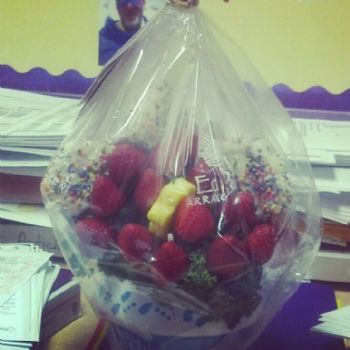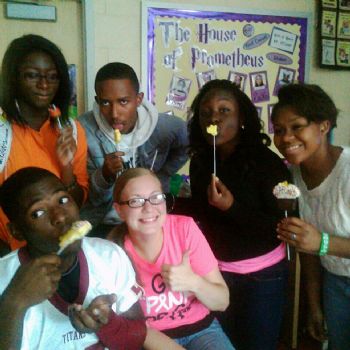 Sharing my edible arrangement from my parents.
My bf got me a lot of rebok running clothes from Dick's. The pink pull over that I wore in the half marathon pics was new that he got me. I LOVE running clothes:) I am ready to try them out outside. The last time I ran consistently outside was in July, so I am getting used to colder weather. So far I am enjoying it.