Friday, October 12, 2012
Today has been going pretty well; I got a lot of cleaning/organizing done in the morning, spent some time with the kiddo, and have been planning for meals throughout the next week. Also took a few pictures of my crafty doodads, which I meant to do yesterday, to share; nothing fancy, but I like them:
Here's Sarah's bracelet that she put together for her Oma, and the necklace I made for her.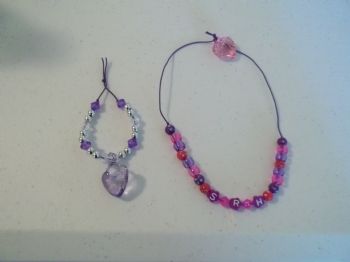 Sarah being a pretty princess with her new jewelry.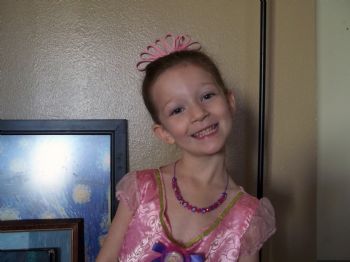 Here's a little glimpse of my reward chart; I made mini collages on the back and set it up in a place I see frequently every day.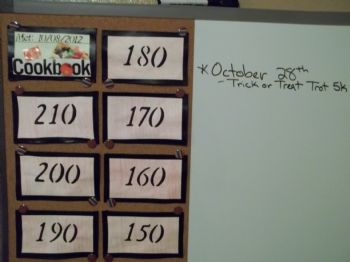 Sarah's crown for Halloween. Also, zombie test-makeup, with adorable zombie-face.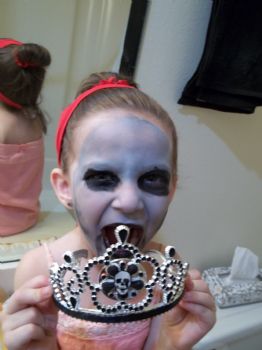 Sarah made a lovely lego piano.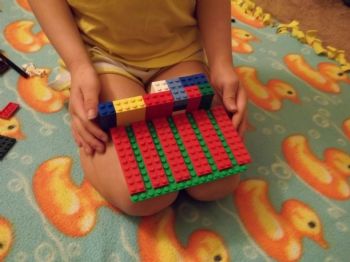 MPotD: