A very close look at the binge demon

Thursday, October 11, 2012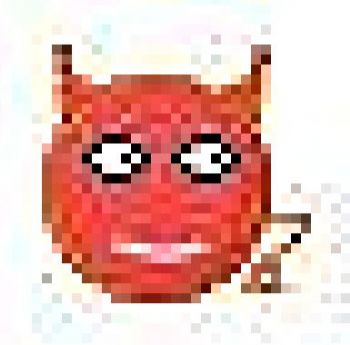 I wanted to put this monster under the microscope. When I first noticed him in the emoticons, I thought 'how cute, a little imp'. Later I realised he's not cute at all. He's the cause of most of my problems (yes ok I know I collude with him, but still). So here he is, enlarged and in all his hideous glory.

Of course this is just a REPRESENTATIVE binge demon. I'm fairly sure that my actual has a face like a wobbly gut, wrinkly and dimpled with cellulite. He probably has chocolate drool running down his double chin too (not me, him).

All this is a roundabout way of saying that YES! he got to me again today. He snuck up on me as he always does. I'd been sparking along quite happily this week then at lunchtime today I felt really hungry so I had a half baguette sandwich instead of the type with bread in and I ate it late because I was working to a deadline this morning.

Big mistake, massive. Then a colleague asked me twice if I wanted anything from the shop and the second time I said chocolate biscuits and she came back with chocolate AND biscuits and a bunch of colleagues came out of a training session with leftover food including chocolate and another colleague announced it's his birthday on Monday but he's going to be away so he had bought two cakes (neither of which I ate any of) then I went clothes shopping, late and got really hungry because I'd eaten loadsa junk and my blood sugar plummeted and the rest is . . . too gluttonous to relate.

And tomorrow my bestie is taking me out to posh tea and I won't want to eat it all because I was meant to be saving calories today. Serve me right.

In future, I am not eating work nibbles. At all. And if the binge demon shows his face around me before Christmas, he's gonna get it in the gizzard with a frying pan.

And that includes Hallowe'en.