Thursday, October 11, 2012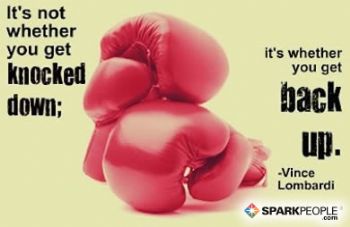 The past 3 weeks, the kids and hubby have been sick! We were at the doctorís office twice the first week and once a week the past two weeks. After each trip, weíve also been to the pharmacy. Everyone is getting better however it is exhausting when family is sick. My sleeping, waking and exercise schedule is all off! Between the illnesses, soccer season and the changes in the darkness (dark later in the morning and earlier at night), Iíve really been thrown off. This is not really a rant, just an acknowledgement that when there are changes around us, they may affect us. It is not a long term issue. We are fortunately all very healthy and have just hit a sick patch. Iíve been so off schedule and recognize that a day spent at the doctorís office, then pharmacy, takes a big chunk out of the day!
I am grateful I have some support in place including a weekly walk with a friend on Wednesdays. I really needed it and appreciated it yesterday.
I recognized yesterday that I am really tired, that these changes are affecting me and I admitted it to two friends. I have been up at night and the middle of the night tending to my loved ones, then I sometimes sleeping in to recuperate. Itís easy too as it is still dark out! I am a morning walker so I am having some difficulty getting my walks in recently and have missed a few, which bothers me. I havenít been as active here on Sparkpeople either. I will bounce back. =) Luckily I have been the caregiver and have avoided getting sick myself so far! A little praise! =)