Wednesday, October 10, 2012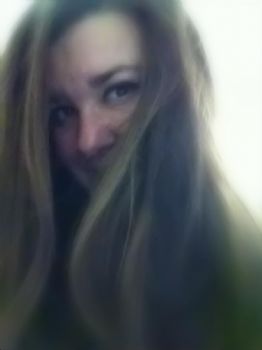 I miss my long hair.. This picture was taken recently with the hair I have. Leaning forward can make it look all fluffy and full. Haha.. I would make this my Facebook picture except I avoid things that make me look too moody. I know someone who takes lots of self-portraits and mopes all over Facebook (I deleted her eventually when we were no longer friends) - Anyway, I definitely don't want to be perceived as her.
My "short" LONG hair is only short to me. I used to have it past my waist, and it was especially great to hide beneath. But who needs hiding?