Wednesday, October 10, 2012
I love having my own space to workout. My husband helped me create this room on a shoestring budget. We used leftover paint from our living room. Purchased peal and stick tiles from the Dollar Store. A neighbor and a family member gave me some old mirrors. My mother in-law gave me some motivational quotes for my birthday. I also purchased a Treadmill from a co-worker for $200.00. My room was looking good. :)
The only issue I have with the room is there are no windows in it, and that makes it a bit dreary. When I was running on the treadmill, I found I was staring at the numbers, which would make my run seem longer than it was. I tried in my mind to visualize all those great motivational picture/quotes I see on here, Pinterest and Facebook but it was not the same.
So I came up with a little idea… why not put those quotes on my walls!! Well I am cheap, and I am not even sure you can purchase these pictures/quotes anywhere. So, I saved my favorite quotes to my computer and sent them to Walmart to be printed off as photos. (I hope I am not violating any copyright laws) Walmart charges $3.00 for an 8 X 10 and $5.00 for an 11 X 14. Tada visual motivation!!
I love them!! When I am running I look at them, and read them over and over again.. It keeps me going, and takes my focus away from the numbers!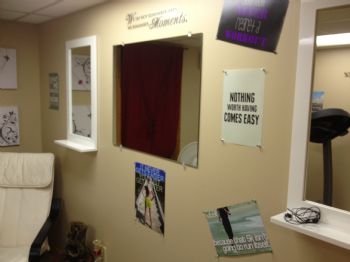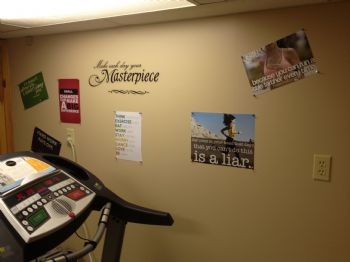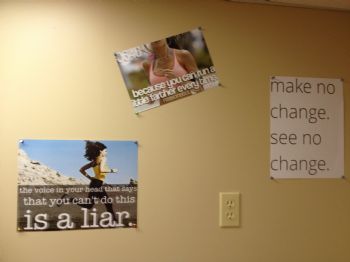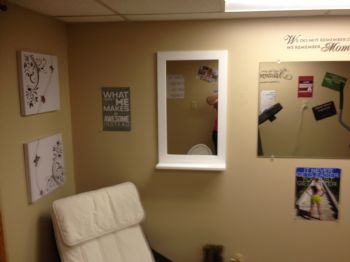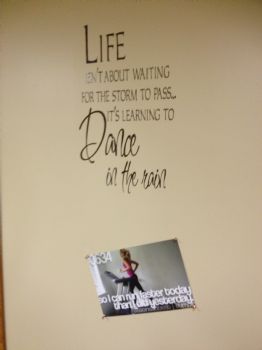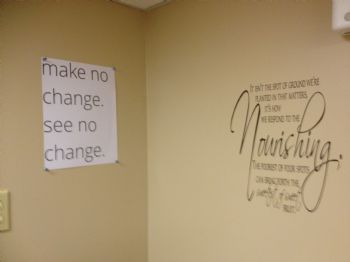 The pictures are a bit dark and blurry but it should give you the idea.