Hello all!
I think I have gotten my picture situation straightened out, so here goes the blog.
The guitar I am writing about is my present-to-self for 2 years of maintenance. All opinions are my own!
For the guitar techies out there, the model name is NCX1200R. Its' specs are standard classic w/cutaway, that is, 2 inch wide neck, connects at the 12th fret, standard depth--and it has on-board electronics. Yamaha calls it a nylon electric. Yamaha has some kind of new process where the wood is pre-aged, and it sounds fabulous!
Here is the guitar: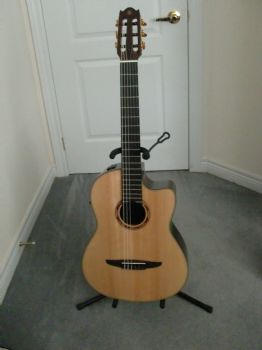 You can see the cutaway. It has a sitka spruce top, rosewood back and sides, and mahogany neck. The neck has a truss rod, not found in a standard classic and certainly adding to the weight. But, the construction is stronger.
It came with a rather unusual case; the case has a fabric cover but is solid, and form fitting to the guitar.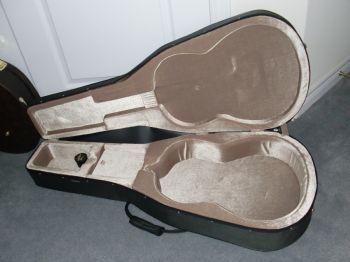 Here are pictures of the battery opening and the on-board electronics. It also has a built in tuner.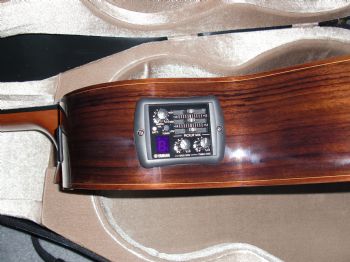 A close-up of the cutaway.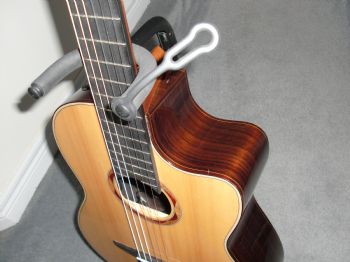 A close-up of the sound hole decoration--quite modern looking!
And finally, i went and got a Peavey acoustic amp to go with it! Oh my goodness, me buying an amp...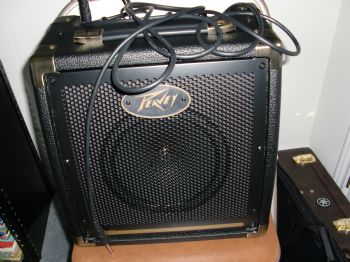 Hope you enjoyed!