"Life is not measured by the breaths we take but by the moments that take our breath away." I'm not sure who quoted that statement, but they were right. I had the most wonderful time in Florida with my two sisters. We seized the opportunity to grow closer and try things that we had never tried before. For them, just boarding an airplane was a first for them. For me, it was getting on a boat. Everything in between was just icing on the cake. I have so many pictures (hundreds). So many stories (many many). I cannot possibly put them all in one blog. So for now, I will just touch on some of the highlights.
The beginning of our trip and one of my favorite things while flying, looking out the window...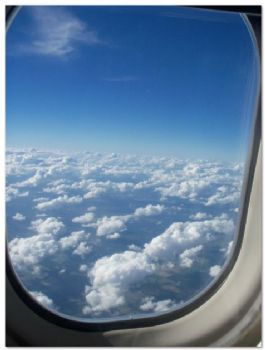 As previously stated, my sisters had never flown before. The look on their faces once we touched ground was too irresistible. "We LANDED!"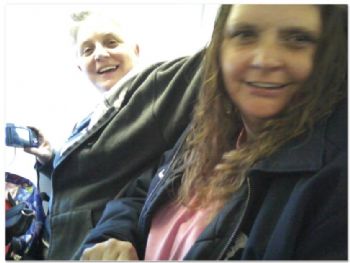 Once in Florida and at our hotel room, this is the view that we had of Fort Walton Beach...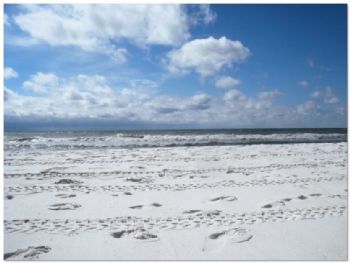 My sister Marie and I ran down to the parking garage to grab a cart to carry our luggage up to the room...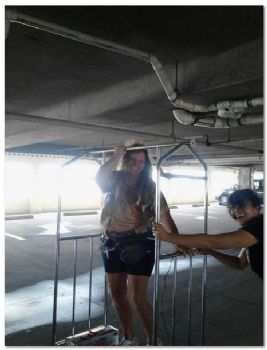 Back upstairs and getting ready for dinner, I received a text from Bre. "Mom. Are you in Florida yet?" "Yes." "I was getting ready to make dinner and dropped a can of peas on my toe. I think it's broke. If you can come home, would you?" "Slap some tape on it, take Advil. I love you! Enjoy your peas!"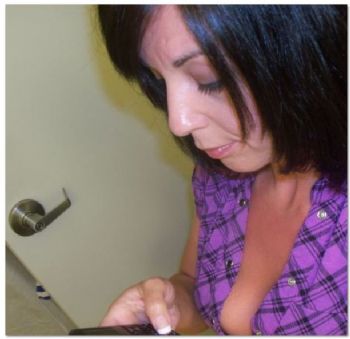 Dinner. :)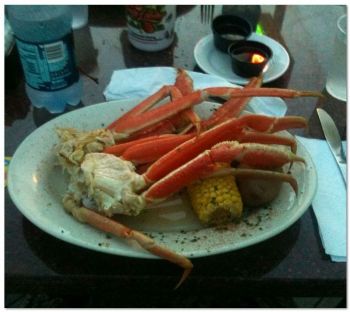 Drinks. :)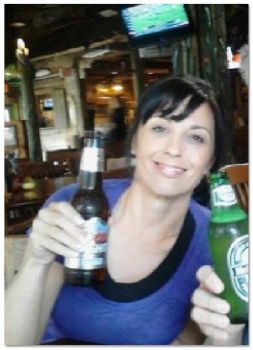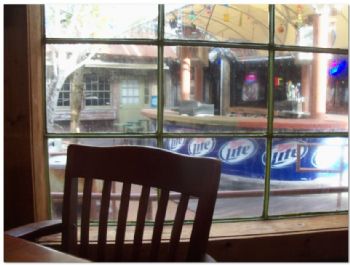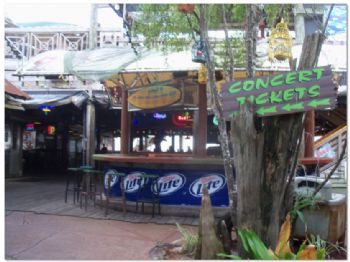 Really??? I get to choose??? Hmmm...hehe...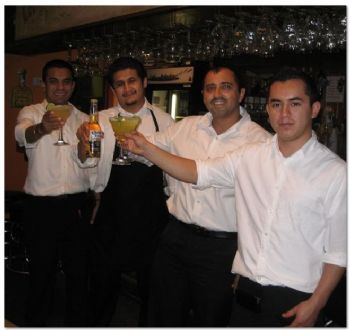 Gotta ski-daddle now and get to the sunset cruise. My sisters said that if they rode the plane I can ride the boat. And I was not sorry. It was one of the most enjoyable times during my trip. This is shipmate Randall. He made sure that I was comfortable the entire time...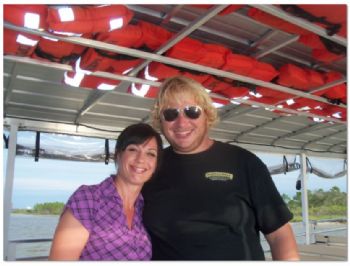 This is Captain Jerry, sweetheart of a guy...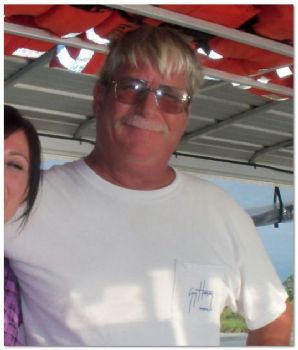 Scenes from the boat trip...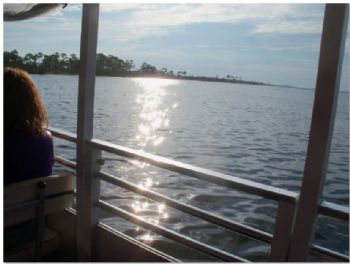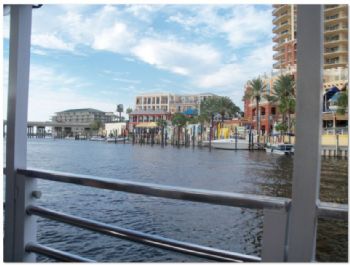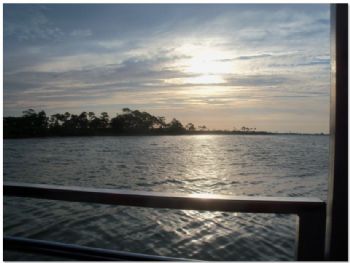 Older sisters. Aren't they priceless??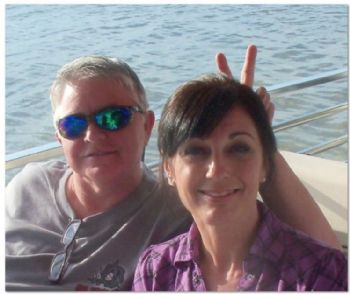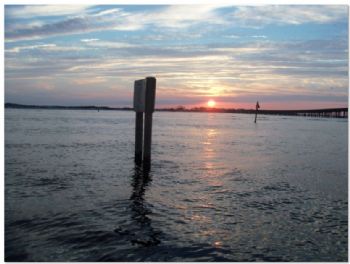 Docking at a reef gave some a chance to search for sea shells...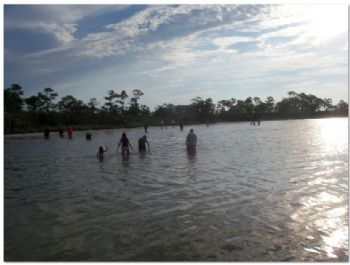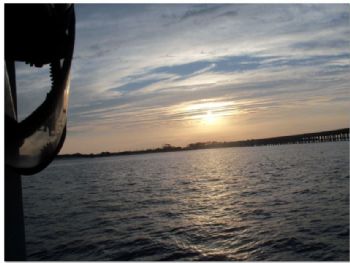 The marina from which we came...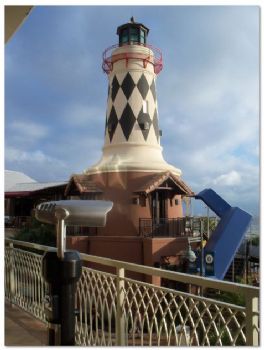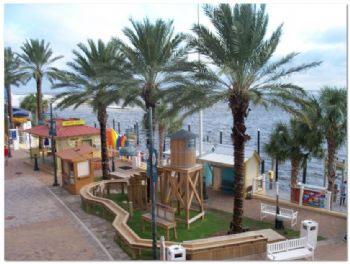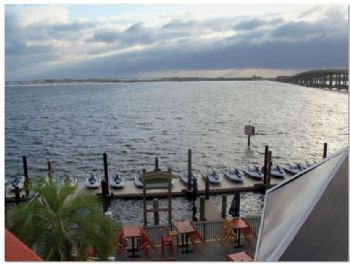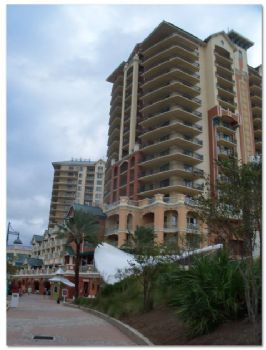 OMG! ARGHHH! Me like your windsock and pirate hat!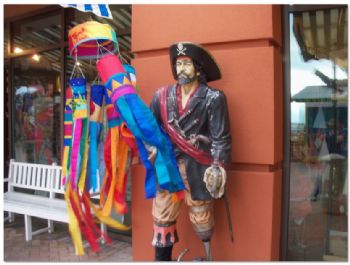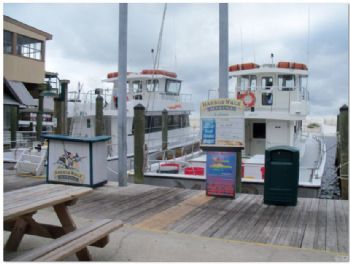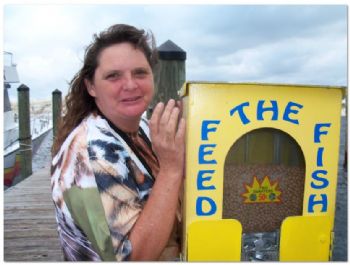 My sisters thinking of clever ways to IGNORE ME...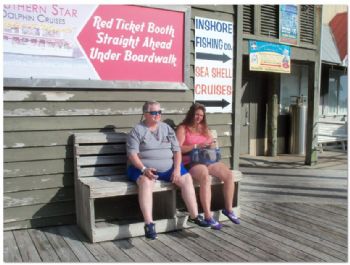 My next blog will include pics from the Air Force Armament Museum...
...And a few stories that I would like to share. I met so many people, kind people, that made my stay very enjoyable and enlightening. The people of the Sunshine State are some of the kindest people that I have met.
I end this with some random pics...
"Really??? You didn't tell me that it was going to rain before I rented the big umbrella for the day???"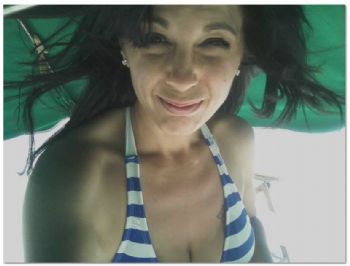 So cute and sweet...it would make a great painting...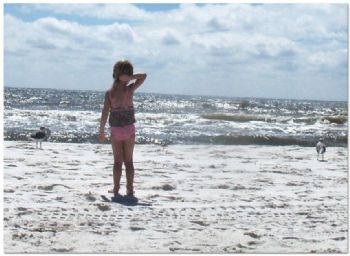 Pic I sent to Brian to which his reply was, "Hey, how's the food down there?"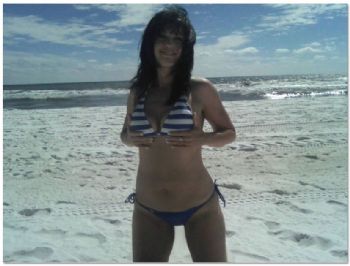 My buddy on the pier...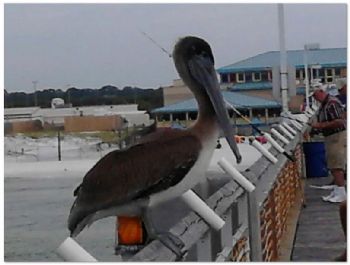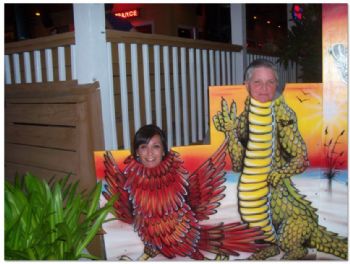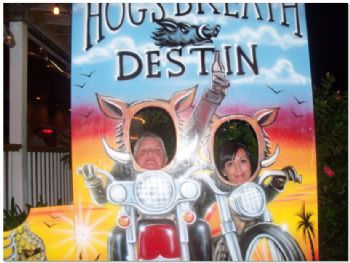 Something about a big blue man face touches my heart...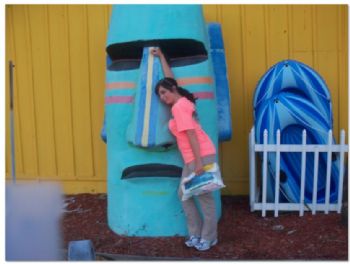 God bless you all. More soon. You are loved. AND MISSED!! :)