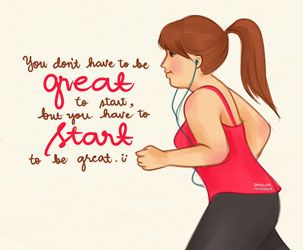 Ok, lesson learned. So today, well, let's say it didn't go as planned. My alarm for work did not go off as I reset the clock after a power outage, but hence forgot to reset the alarm and went to bed a tired pup and used to my normal routine, did not bother to check the lil switch for the alarm. So....I got a lucky day home, you see, in my line of work (seditary, line of work)...BUS Operator for a transit agency, well one second late, and your done for the day. So there is the first lil problem....
Ok, so have the day off, I can eat well, and excersice, and relax a bit or two. Great breakfest I had I tell you, lunch...don't ASK. Ok, here it goes, spilling the beans.....
Hubby and I decided to eat at Wendy's, what a smart man I am married to, he eats a salad, and I do....wait for it, wait for it.....jr. cheese burger deluxe, small fries, and a frosty (which I only ate half of) OH (THANK GOD), came home feeling full, I wonder why. Logged in my meal onto sparkpeople, WHOLY CRAP! 800 calories for what I just consumed! You know what that means?? Dinner is a salad!! With no dressing! ha ......That will be the last time Wendy's get's my money! Lesson learned thank you!!
Now I am home, and well, feeling ya, guilty, and so I decided to dust the treadmill some more! Yee haw...which reminds me, I must find some better workout music to listen too. So I am not feeling as bad as when I originally entered that awful information, but I am still sticking to a salad!

The water issue, that's going great today, concerned while at work, but going to make the best of it,

So live and learn I say and will do, hopefully everyone else is doing the same and having a great week! Thanks for letting me vent and maybe someone else won't make that poor decision.