Sunday, October 07, 2012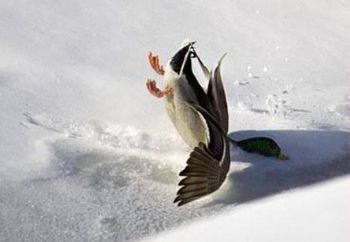 "There is no such thing as failure, only varying degrees of success." [R. Sayle]
Every step we take in the direction of our dreams and goals is one step closer to their realization, even if one of those steps is a fall, a wrong turn, or a step backward. If, for thirty days, I am free of a habit I am trying to break but on the thirty-first day I engage it again, I did not fail, I succeeded for thirty days. If I do not pass a test, I can choose to view it as a failure and take on all the negativity that bears, or I can see it as a success of a different kind. I can believe that I have succeeded at taking a chance. I can believe that I have succeeded at trying. I can even believe that I have succeeded at not-passing. If we look to the set backs or misses as failures, we find ourselves discouraged and struggling for the motivation to begin again. If we look at the accomplishment, the success, we can continue on our way, beginning again with self-assurance, courage, and motivation.
Affirmation:

I do not believe in failure.

I believe that success has many faces.
Have a failure free day ~ Donna