Saturday, October 06, 2012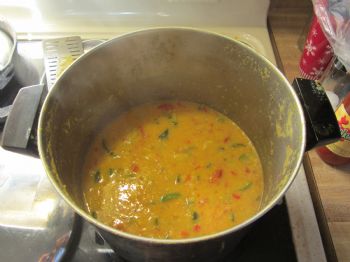 This is one of the easiest dals I've ever made! I only had to chop some zucchini and a small hot pepper. I also chose to chop some tomatoes from our garden, but could have used Pomi diced tomatoes (no salt).
Delicious, beautiful, nutritious! What you see in the photo is a double recipe. I think next time I'll quadruple it so we'll have plenty for the week! Very nice flavor.