Saturday, October 06, 2012
So, I've done my inital weigh in for the start of this challenge... it was bad - 245.5 - but that is down from earlier this week (Monday) where I was 248.5... so I have lost 3 lbs this week. I have been doing better food wise... but wouldn't ya know it that day one of the challenge is leftover pizza and chili day. :) Ok... so I opted to make the chili cause it's a chili kind of day... highs in the lower to mid-50's, overcast, has been raining but stopped... and we have the fire ring out for later this evening. Along with marshmallows :). You just gotta have chili on the first REAL fall feeling day of the year... well we do anyhow. :)
But I'm ready for the challenge regardless. My treadmill is out and in front of a big window... my exercise bike is still in front of the big tv... and ready to be used, and I actually know where my exercise dvd's are. :) The thing is... where do I fit in the exercise? I hate exercising when I have an audience. Just a thing I have, so after work is kinda out... evenings are an option, but dang that's not a good time of day to exercise. When the family is in bed, that's where I wanna be, too. So there's the morning... getting up 1/2 to an hour earlier than everyone else. I have done this before, but don't adore it, although I am ALWAYS glad I did it and got it over with for the day. I imagine I'll be doing a combination of mornings and evenings.
Food... I'm ready. Going to keep carbs low (under 100 for now) and calories within reason. Going to shoot for 1000 to 1300. I'm striving for higher quality and less quantity. :) After today's chili indulgence... I'm gonna be strict.
This is the 3rd 5% challenge I've done. I've not lost 5% at all on the previous 2. :/ It's time I do. On December 1st, 2012, the last day of this challenge... I will weigh 233 or less.
Dear Fat Renee',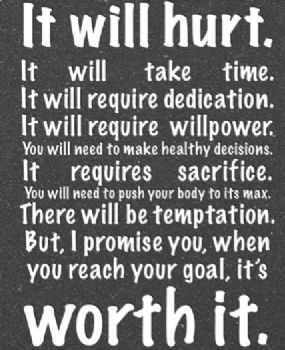 Love, Thin Renee'