Friday, October 05, 2012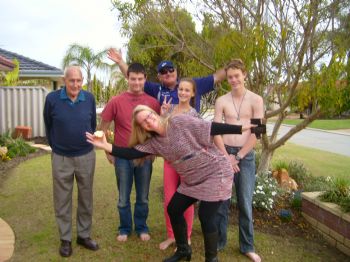 . This is our family that we stayed with in Waikiki .
Marian-Jane is in front and then the kids, Kevin and Colin.
It was just lovely to be part of their lives for a couple of weeks .
We were amazed at how much they had grown in the 3 years since we saw them last. Although MJ came over with Stacey when I had my feet operated on .
.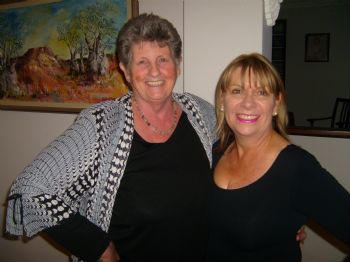 . We went to see Annie the stage musical on the first Sunday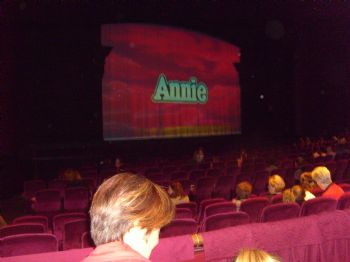 and on the way home we called in to see Libbyfitz.
She and her DH made us so welcome and it was lovely to chat ..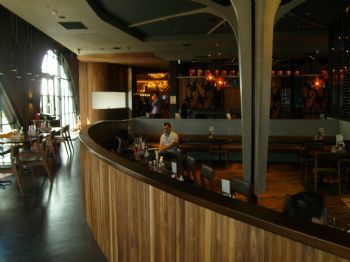 . This photo was taken at the burswood casino restaurant where we had lunch before the show.
We also met up with KAYLENE in Rockinghan city where we also met her mother .. was really lovely to met her at last and we had a lovely chat.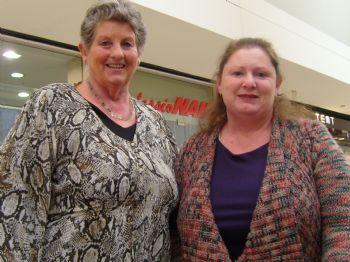 .
We had several family lunches out and this photo was taken at Sunsets on the Rockingham foreshore.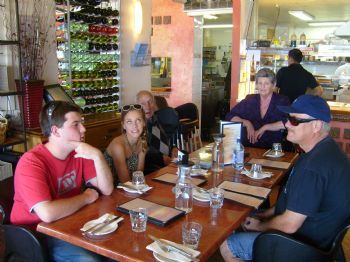 .
MJ and Kev had a few friends over for a evening and here are a few photos of their home.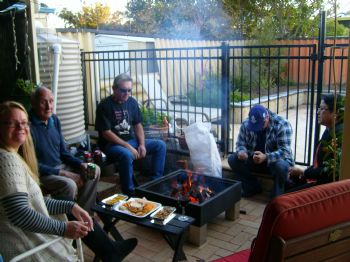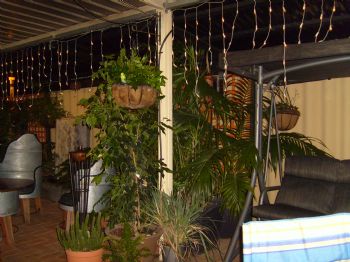 .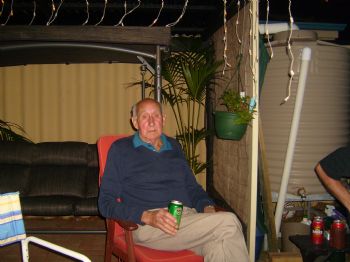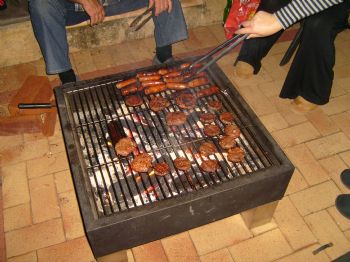 .
I hope you have enjoyed this glimpse of how much we enjoyed being with our family..
Hugs and Love Susie