Autumn on my Front Porch
Monday, October 01, 2012
I LOVE AUTUMN!! It is my favorite time of the year! We had a severe drought here in Missouri, and when we finally had some rain, it really brought some things back to life. For example, my lilacs died back and I feared they were gone. However after the rain, not only did they leaf back out again, but they bloomed!! I thought it would be a great picture, to show the lilacs with the red maple in the background.
Oh, and I LOVE my front porch also. Everybody needs a front porch, no matter how big or small. I think some of my childrens fondest memories are sitting on the front porch swing watching and listening to the rain. I know that is one of mine :) Even now, DS18 will ask me if I want to go sit on the front porch while it rains. Of course we didnt have much of that this past summer, but once it rained again, it was really neat to enjoy that time with him, taking advantage of every opportunity while he is still home :)
Ok, so here are a few pics I snapped. I am not finished with my decorating, but couldn't help myself but to share :)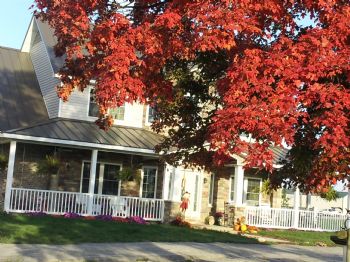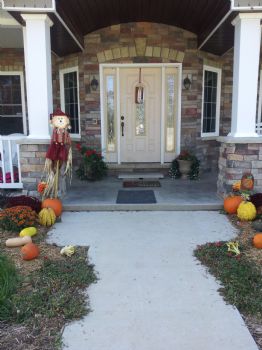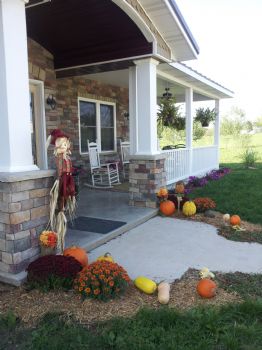 Here is my Photo Bucket if you would like to see a few more
s79.photobucket.com/albu
ms/j131/gopintos/Fall%202012/
Oh gosh! Looking at those pics is like eating a taco sideways!!

Sorry, I tried to turn them but they don't seem to stay put. Sorry