Sundays are busy days.
Sunday, September 30, 2012
Sunday seems like the only day that I have to do the things I really enjoy, so I pack them all in. This morning, Max and I went for a walk at our favorite place. I was hoping the trees were changing, but we are a week or two early.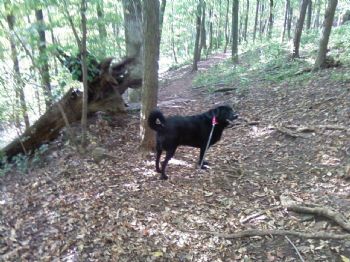 Then, I got to ride my horse outside in the big ring with two other riders. He is very green, and we are working on moving him into bigger areas for his work. He was great.
This afternoon, I'll be meeting up with some friends to go kayaking.
I should sleep well tonight