Thursday, September 27, 2012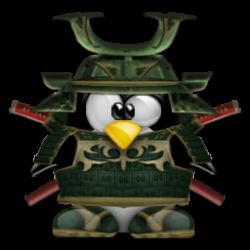 Thats me the ninja penguin, Well not so much the ninja penguin , but, i am working on it...
Let me explain, the last few months have been spent working my way in a circle of not even wanting to blog , just hibernate,( because of illness) Looking in for inspiration and then feeling that i was not entitled to use the spark pages , because i kept missing days etc..
i was the one putting those blocks up , but now i am slowly removing them again and trying to learn and participate with all you wonderful people again.
Life has been hard with various other family memebers again and for a while i reverted back to my old self.. but now i have turned another corner , spotted a chink in the circle and plan to leave the chain that keeps the fat lady locked in this life style .
Hope the rest of you people out there are managing better than me........
PS the ninja penguin comes from a book about believing in yourself because if you dont have faith in yourself to suceed how can you expecxt anyone else to.