How Far Will You Go?
Thursday, September 27, 2012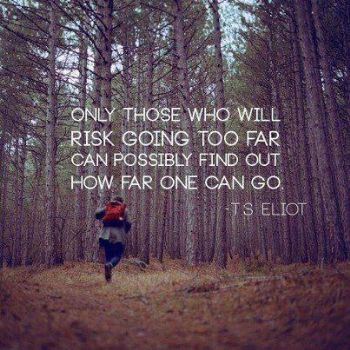 Friends and family ask me all the time about why I hike, climb, and push myself when my joints are aching, my toenails are screaming and I feel like I can't take another step. Well, T.S. Eliot couldn't have said it any better. I love this quote and I feel the truth of this deeply.