Monday, September 24, 2012
I just love summer and pool season. There is nothing better than floating around in my pool on a sunny summer day. Yesterday we closed up the pool for the winter, a very sad day around my house. We always wait until the last minute hoping to get one more day that it's warm enough to float around. My husband decided that I needed to do one last bikini picture for the season. In June we were going to have a monthly bikini challenge but then it sort of fizzled out. So, here is my final bikini shot for the season...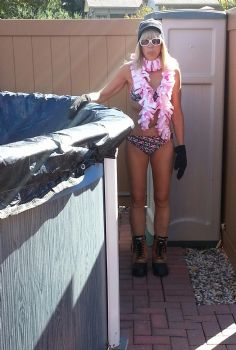 Now onto a beautiful fall season. It's a long winter in WI so I'm already looking forward to the next pool season. I do love the change of seasons but Summer will always be my favorite!