Sunday, September 23, 2012
Sorry I only get about 5 mins to myself and haven't been on the computer much. We're beginning to get into a routine so hoping to be on spark more in the near future.
Liam Scott Green
Born: September 1 at 8:56pm weighing 8 lbs 5 oz
It was 15 hours of labour and I did it naturally...no epidural or gas. It was tough but worth it!
Here's Liam and I right after the birth: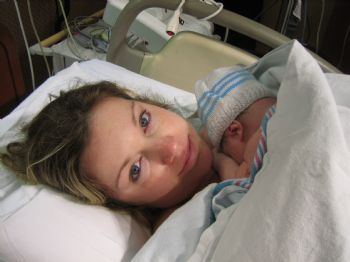 Here he is sleeping at home....more pics to come later.