Friday, September 21, 2012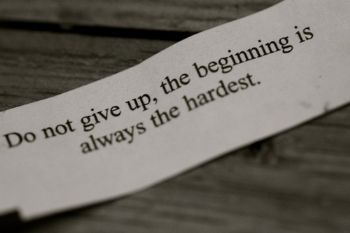 It's Day 3 of eating fewer carbs. I planned out my meals and snacks in the morning, and packed a lunch to take on my sub job. But I encountered an unexpected hurdle.
When I went to put my purse & lunch in the teacher's closet, I spied opened bags of Tootsie Rolls and Hershey Kisses that she uses to reward the kids. I love those darn things.
One wouldn't hurt.
The teacher wouldn't mind at all and a little piece of candy wouldn't derail my eating plan *that much.
But I paused a moment and thought to myself, "What if I said, NO CHOICE, as Beck often recommends? What if it's not even a choice?
It's not my candy. I probably wouldn't stop with just one. And it's not on my plan.
It's not an option.
So, I said aloud, "It's not a choice"....twice... and then once more with feeling, and I closed the door. Then I took a big sip of my drink and went on with my day.
It actually worked. And I felt great instead of feeling remorse for going off my plan.
One good decision at a time. I'll get there.
What diet trick or technique has worked for you ?