That's what we call the beautiful boy.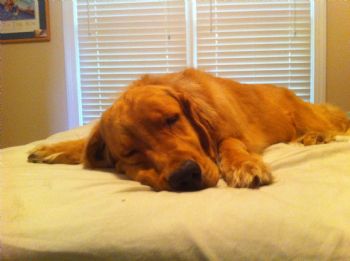 There is also Utie toot toot toot or The Utenheimer. Isn't he beautiful?!?
I took him to the vet today because he is chewing on his foot. Poor kid. He is now on so many meds.
- 4 Epilepsy pills twice daily
- 1 for yeast infection in pay daily
- 2 bacterial twice daily for paw
- ear drops twice daily
- and soak the foot twice daily
My poor beautiful boy. I talked with the vet about switching food. She suggested Blue Buffalo Wilderness Diet. Not Lamb & rice. She said maybe duck and potato. Interesting. I will keep researching.
I appreciate the feedback i have received so far. Keep it coming please.

And one a positive note, I spoke with the vet about his seizures. She gave he a prescription for Diazepam.

No, it is not for me. It is for Utah. if he gets into a cluster situation again we will have this on hand to stop them. I am so happy.
I have a few more recent pics to share. He just loves his bowl.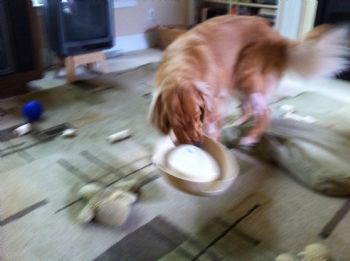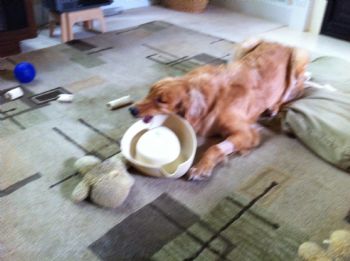 Also, I was able to get a copy of the report that the specialist sent to the vet after his seizures last week.
It went as follows:
- First and second seizure then a third around 6pm, then again at 8:30 and at 11:45.
Absolutely terrible as far as I am concerned. I am glad to have the Diazepam now.
Lastly...

I ran a good 2 miles today. Not much but at a really good pace. I am happy that I am fitting in something. You gotta start somewhere right?!?
Tomorrow we will be working on the acreage, building our walls. I hope to get loads done since I have been away I have been of little help lately.
Just gotta get some sleep tonight after being up since 3AM this morning. YIKES
HUGS to you. Have a great weekend!!!