Strap-On!
Friday, September 21, 2012
So I was getting myself ready to go for a run in my neighborhood. I tied my shoes, got up and put my headphones in my ears and about to head out the door until my 14 year old daughter stopped me. She says, "Mom, didn't you forget your strap-on?" My jaw dropped to the floor and mind in the gutter. I was thinking "how in the hell does she know what a strap-on is?" Then I realized she was meaning my HRM strap!
Kids say the darnedest things!
Speaking of kids and strap-ons! Here is my big kid (my husband) who has decided to join the strap-on club! So glad he is running again too!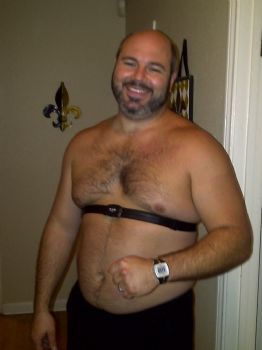 Have a wonderful weekend Sparkers!
~Rana